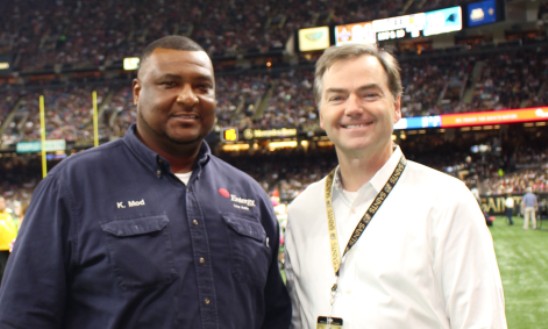 Published: 10/19/2016
The New Orleans Saints honored Entergy Louisiana senior lineman Kevin Modica of Bastrop as Lineman of the Game on Oct. 16.
Modica has been with the company for ­­15 years. He is a Mentor to the youth of the community in Morehouse Parish through his church. He also coaches basketball and football in Bastrop.
Working with and coaching newer employees is something Modica is known for. Besides his dedicated service to the community, Modica is known for working with and coaching newer employees on the job.
Modica was joined on the field during the third quarter of the game against the Carolina Panthers with Entergy Louisiana President and CEO Phillip May.