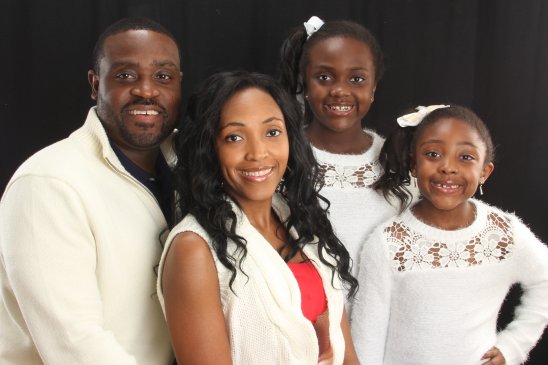 Published: 06/07/2016
Name and title: Jabari Harvey, senior engineer for process assurance, Entergy Services, Inc.
Years with company: 15, including four years as an intern.
Jabari Harvey, a senior engineer for process assurance, took to heart advice gleaned from legendary college football coach Nick Saban on what it takes to be a champion on and off the field. Since hanging up his cleats as a wide receiver for Louisiana State University's football team, Harvey has found ways to apply his former coach's advice to his career at Entergy.
What is your Power Principle?
My Power Principle is rooted in something I learned from Coach Saban, and that is to possess the attitude of a champion. This requires that I have an iron will to be great, keep a laser focus on goals, understand the importance of diversity, have a contagious work ethic, overcome short-term obstacles and that I surround myself with great people.
You began your career at Entergy as an intern while attending LSU and have had quite the professional journey at the company. Talk to us about some of your proudest accomplishments at the company.
I'm quite proud that my first and only job has been with Entergy. Working with the compliance and systems support group and management team has been a very rewarding experience.  We push each other to overcome daily obstacles so that everyone can share in the team's overall success.
What's the best work-related advice you've ever been given?
Understand that each individual has something unique to contribute to Entergy's overall success, which sets the foundation and precedence for Entergy's world-class operational goals. 
Outside of the office, what makes you the most proud?
My family fills with me so much pride, that I can't limit myself to just one thing.
I'm very proud to be blessed with a mom, sister, and wife who are all successful pharmacists and graduates of Xavier University in New Orleans.  They give me daily inspiration to put forward maximum effort in every aspect of life.
I'm also quite proud of my daughters Jada and Laila who love to attend bible study and are both ranked at the top of their classes academically at their elementary school. Jada is currently the No. 1 ranked third grader in AAU basketball in Texas. Laila has ballet aspirations to be the next Misty Copeland, one of the country's most famed ballerinas.
Where do you see yourself in five years?
In my personal life, I see myself continuing to be a loving and hard-working son, brother, husband and father.
And at Entergy, I envision becoming a compliance and systems support supervisor, line supervisor for construction, engineering supervisor, or customer service director. During this time, I'd also like to acquire my professional engineering license, MBA, and law degree.