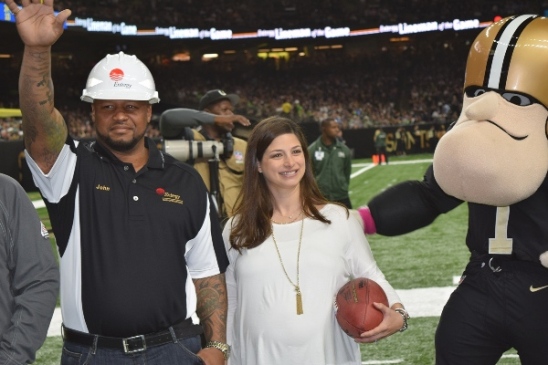 Published: 11/01/2016
Entergy Louisiana pipeman first class John Northern was honored as the Saints Pipeman of the Game during the Oct. 30 win against the Seattle Seahawks.
Gas Distribution Director Michelle Bourg and Northern's wife, Kenesha, were on hand to celebrate with him.
Northern, who has two years of service with Entergy, works in Baton Rouge. When he isn't working, he spends time with his family and remodeling homes for victims of the Louisiana Flood.
Northern shared the honor with Entergy Mississippi Lineman Lance Beesley of Natchez.