CONTACT
Sally Graham
(501) 377-4382
sgraha3@entergy.com
Entergy Arkansas Taps Oscar Washington as New Vice President of Customer Service
03/23/2016

LITTLE ROCK, Ark.  – Entergy Arkansas, Inc. today announced Oscar Washington has been promoted from director of customer service in Entergy's central region in Little Rock to vice president of customer service. In his new role, Washington will lead Arkansas' customer service group, which includes 680 engineering, distribution operations and customer service employees in the 63 counties that the utility serves.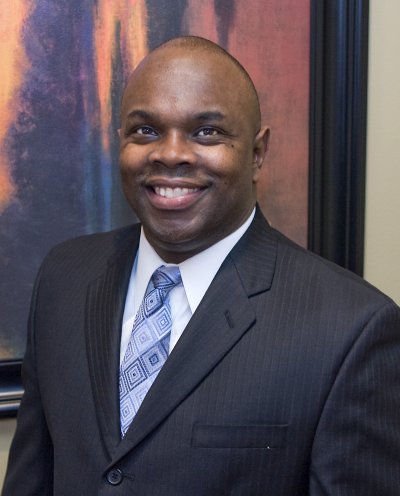 "Oscar brings 25 years of Entergy utility experience gained from diverse positions of increasing responsibility from across our business," said Rick Riley, Entergy Arkansas incoming president and CEO. Throughout his career, Washington has been recognized for his inclusive managing style and completed both Entergy's Senior Leadership Development Program as well as Entergy's Executive Program designed to reward, recognize and develop high-performing employees. "We share a leadership philosophy to inspire employees and foster meaningful engagement with our workforce, as well as giving back to the communities that we serve," said Riley, who takes over from current president and CEO Hugh McDonald on May 1.
"The simple fact is that our success as a company," said Washington, "is directly linked to the health of the communities we serve, and I'm excited to be on the executive team to help shape the future direction of Entergy Arkansas."
Washington is not new to the executive team at Entergy Arkansas. From 2010 to 2014, he served as director of customer service where he reported directly to president and CEO Hugh McDonald, and he was responsible for providing strategic leadership in the areas of community development, customer service, low income initiatives, economic development, energy efficiency and corporate social responsibility.
A Carlisle native, Washington began his career with Entergy in 1990 as an accountant. He graduated with a bachelor's degree in business administration from the University of Central Arkansas and then pursued night courses to complete an MBA from the University of Arkansas at Little Rock while working at Entergy. When he graduated from UCA, Washington became a commissioned officer in the Arkansas Army National Guard and eventually completed 11 years of military service. A 2011 Leadership Arkansas alumnus, Washington has held leadership roles in the Entergy customer service group and managed special projects for regulatory support services. Washington is also a certified public accountant.
When Washington assumes his new role on April 3, his military background will serve him well as he will also assume the responsibilities of storm incident commander for Entergy Arkansas during storm drill training as well as during major outages.
"No one wants to hear severe weather is on its way," said Riley, "but it's a fact that Arkansas is prone to severe ice storms, tornadoes and violent thunderstorms that can be damaging to our equipment and facilities. Entergy believes in rolling readiness so that we can safely and quickly restore power, and I am confident Oscar will be a capable and decisive leader when he's called to safely mobilize our employees in addition to out-of-state crews," said Riley.
A well-respected community leader, Washington serves as a deacon at St. Mark Baptist Church. Washington serves on the boards of Just Communities of Arkansas, the Rotary Club of Little Rock, also known as Club 99, and the Home Builders' Association of Greater Little Rock.
Washington replaces Brady Aldy, who was selected in February to lead Entergy's efforts in the commercial development and innovation department to leverage safety and efficiency for product deployment in all four states of Entergy's service territory.
Entergy Arkansas provides electricity to approximately 700,000 customers in 63 counties. Entergy Arkansas is a subsidiary of Entergy Corporation, an integrated energy company engaged primarily in electric power production and retail distribution operations. Entergy owns and operates power plants with approximately 30,000 megawatts of electric generating capacity, including nearly 10,000 megawatts of nuclear power. Entergy delivers electricity to 2.8 million utility customers in Arkansas, Louisiana, Mississippi and Texas. Entergy has annual revenues of approximately $11.5 billion and more than 13,000 employees.
-30-
entergyarkansas.com
@entergyark
Facebook.com/EntergyARK
###