CONTACT
Charlotte J. Cavell
(504) 576-4132
ccavell@entergy.com
Entergy New Orleans Changing Care Center Hours Effective May 1
04/14/2016

Both walk-in centers opening earlier to better serve customers
NEW ORLEANS – In an effort to better serve customers, Entergy New Orleans, Inc. is changing the business hours of its two walk-in customer care centers effective May 1.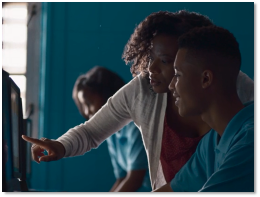 After that date, employees at the centers will take walk-in business from 8 a.m-5 p.m. Monday-Friday. Until then, they will continue to serve customers between the hours of 8:30 a.m.-5:30 p.m. Monday-Friday.
"We've studied customer patterns, know their time is valuable and have listened to their requests," said Toni Green-Brown, manager of public affairs for Entergy New Orleans, Inc. "We've found that earlier in the morning is better for most, so by shifting our opening times ahead by 30 minutes, we can accommodate those who have other places to go."
The East Bank Care Center, at 3400 Canal St. in New Orleans, is conveniently located on the streetcar and bus lines. The West Bank Care Center, at 4021-J Behrman Hwy. in Algiers, is conveniently located in the River Commons Shopping Center. In addition to serving Entergy New Orleans customers, employees at both centers also assist customers from other Entergy operating companies who make the trip for in-person service.
Customers are being notified about the change via fliers and posters in each of the care centers, and via fliers at Entergy's local community partners. The company also is communicating the new hours via social media, through the company's customer newsletter and is placing a notice on the company's website.
In addition to the walk-in centers, customers can manage their Entergy accounts by downloading the free Entergy app or through signing up for myAccount. And, as always, customers can speak with an Entergy customer service representative by calling 1-800-ENTERGY (1-800-368-3749).
Entergy New Orleans, Inc. is an electric and gas utility that serves Louisiana's Orleans Parish. The company provides electricity to more than 197,000 customers and natural gas to more than 105,000 customers. Entergy New Orleans is a subsidiary of Entergy Corporation.
Entergy Corporation is an integrated energy company engaged primarily in electric power production and retail distribution operations. Entergy owns and operates power plants with approximately 30,000 megawatts of electric generating capacity, including nearly 10,000 megawatts of nuclear power. Entergy delivers electricity to 2.8 million utility customers in Arkansas, Louisiana, Mississippi and Texas. Entergy has annual revenues of approximately $11.5 billion and more than 13,000 employees.
-30-
entergyneworleans.com
facebook.com/EntergyNOLA
Twitter: @EntergyNOLA
###