Home  |  Project News  |  Photos  |  Videos  |  How a Combined-Cycle Plant Works  |  Putting it in Perspective  |  FAQs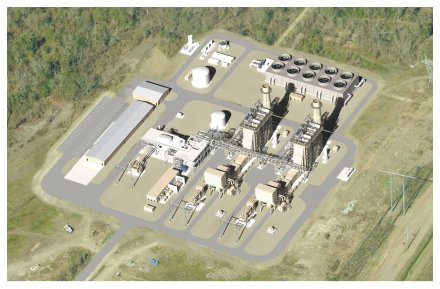 Entergy Louisiana's 980-megawatt St. Charles Power Station will be one of the cleanest and most efficient fossil fuel-fired plants in the company's fleet when it begins commercial operation in June 2019.
Projections are the combined-cycle, natural gas-fired power plant will save Entergy Louisiana customers more than $1.3 billion over its anticipated 30-year life. Customer savings are projected to exceed the project's construction costs in less than 10 years.
Entergy Louisiana will employ 31 people to operate the plant, which is currently under construction in Montz, approximately 30 miles from New Orleans.