Insights > 10 Tips for a Safe Halloween
10 Tips for a Safe Halloween
10/18/2021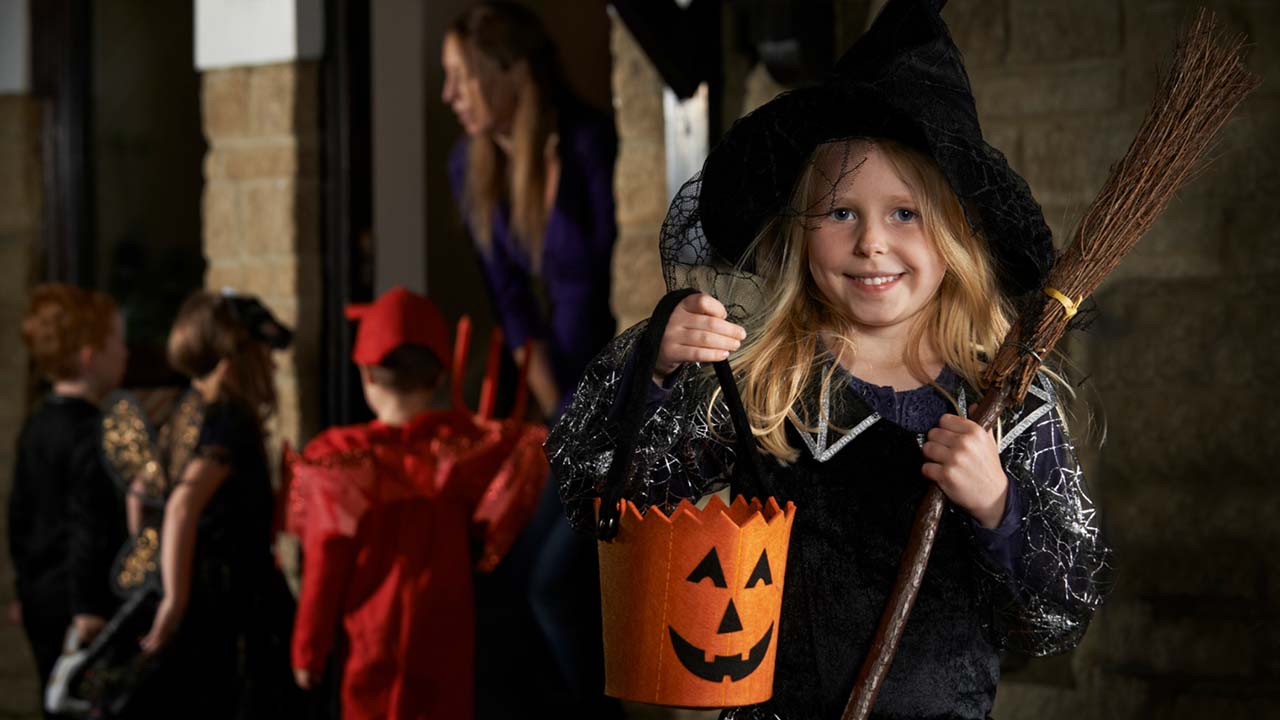 With all of the cool costumes, decorations, parties and tasty treats, Halloween is an enjoyable holiday for children of all ages. As your kids get ready for trick-or-treating, please share these reminders to help ensure the festivities are fun and safe for everyone.
Wear properly-fitting masks, costumes and shoes to avoid blocked vision, trips and falls.
Lower your risk for serious eye injury by not wearing decorative contact lenses.
Avoid trick-or-treating alone. Walk in groups or with a trusted adult.
Hold a flashlight while trick-or-treating to help you see and others see you. Always WALK, and don't run from house to house.
Fasten reflective tape to costumes and bags to help drivers see you.
Look both ways before crossing the street. Use established crosswalks wherever possible.
Only visit well-lit houses. Don't stop at dark houses. Never accept rides from strangers.
Eat only factory-wrapped treats. Avoid eating homemade treats made by strangers.
Don't eat treats until they've been inspected at home by a trusted adult.
Eat a snack before you go trick-or-treating to reduce the temptation to eat treats before they've been examined.
Remember, if you're out driving on trick-or-treat night, go slowly and keep an extra eye out for children walking across the street. By working together, we can keep everyone safe and healthy this Halloween.
Content provided for Entergy customers, Powered by Questline RelationshipBuilder. ©Questline Inc.
---