Insights > 50% of Customers in Southwest Louisiana Now Restored, Lake Charles Power Station Brought Online
50% of Customers in Southwest Louisiana Now Restored, Lake Charles Power Station Brought Online
09/15/2020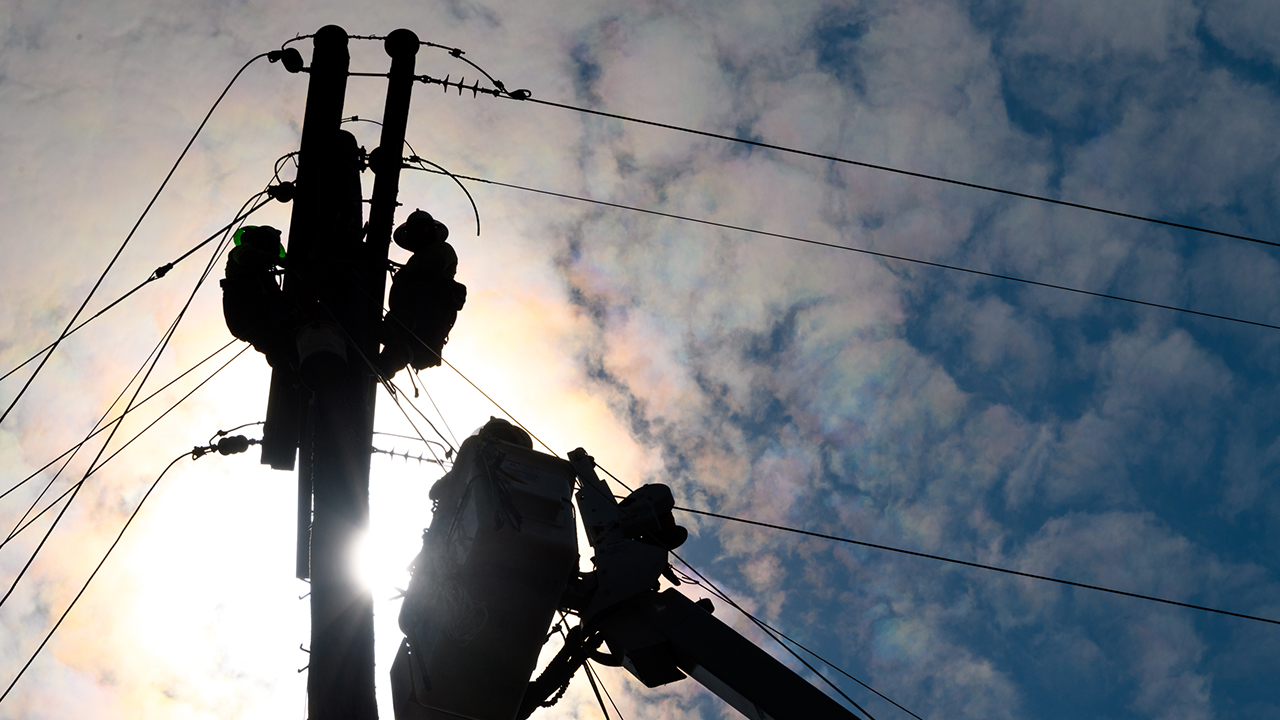 Entergy Louisiana reached a major restoration milestone on Tuesday morning as the company turned the lights back on to over 50% of customers in Calcasieu and Cameron parishes who lost service following Hurricane Laura.
As of 8 a.m. Sept. 15, more than 50,000 customers have been restored, down from a peak of approximately 93,00 outages to Calcasieu and Cameron parishes. Over the course of the storm and restoration, the company has restored 405,569 individual outages in Louisiana as of 8 a.m. Tuesday.
In addition, the Lake Charles Power Station was put back online late Monday night, bringing another source of reliable power to the region. Along with the Calcasieu Power Plant, which was reenergized last week, the region now has two functioning generation sources to deliver consistent power to customers.
The company also announced Monday evening that most customers in southwest Louisiana will receive service by Sept. 23 and the remaining customers who can safely accept power will be back on by Sept. 30.
As we continue to restore power in southwest Louisiana, we want to ensure that you can accept power when it becomes available over the next few weeks. Check for damage to the electrical equipment attached to your home or business and contact an electrician to make any needed repairs. For information on your home's electrical equipment, entergy.com/hurricanelaura/home-repairs. If damage has been repaired by a qualified electrician, please call 1-800-ENTERGY to generate a service reconnection work order. You can also learn what equipment is yours and what equipment is ours through the link here.
Restoration for customers in southwest Louisiana is a methodical process. While crews are working in all areas, those with the least amount of damage will be restored sooner. Some customers without power may notice that the electric system in their immediate area has been repaired or appears to be in good condition. Those customers could still be without power because electric equipment is damaged in portions of the system that they cannot see, sometimes miles away. Entergy Louisiana is committed to repairing and rebuilding the electric system until every customer who was impacted by the storm has power available to them. As work progresses, we will update restoration timeframes with increasingly accurate estimates.
We continuously keep our customers informed throughout storm restoration through the following channels:
We have launched Hurricane Laura and Hurricane Sally information websites to provide customers with storm restoration updates. You can visit those sites at entergy.com/hurricanelaura/ and entergy.com/hurricanesally/.  
Download our free app for your smartphone at entergy.com/app.
Sign up for text alerts by texting REG to 36778 and have your account number and ZIP code handy. The registration pattern is as follows, including spaces: REG (account number) (ZIP code). Once registered, text OUT to 36778 to report an outage. You can also report an outage online as a guest. 
Visit the Entergy Storm Center website and our View Outages.
Follow us on Twitter.com/entergy or Facebook.com/entergy.
Call us at 800-9OUTAGE (800-968-8243).
The Entergy Storm Center has storm safety, preparation and restoration information that is updated throughout the day.
---