Insights > August, Calvin and Jones Honored with SGA Humanitarian Award
August, Calvin and Jones Honored with SGA Humanitarian Award
08/26/2019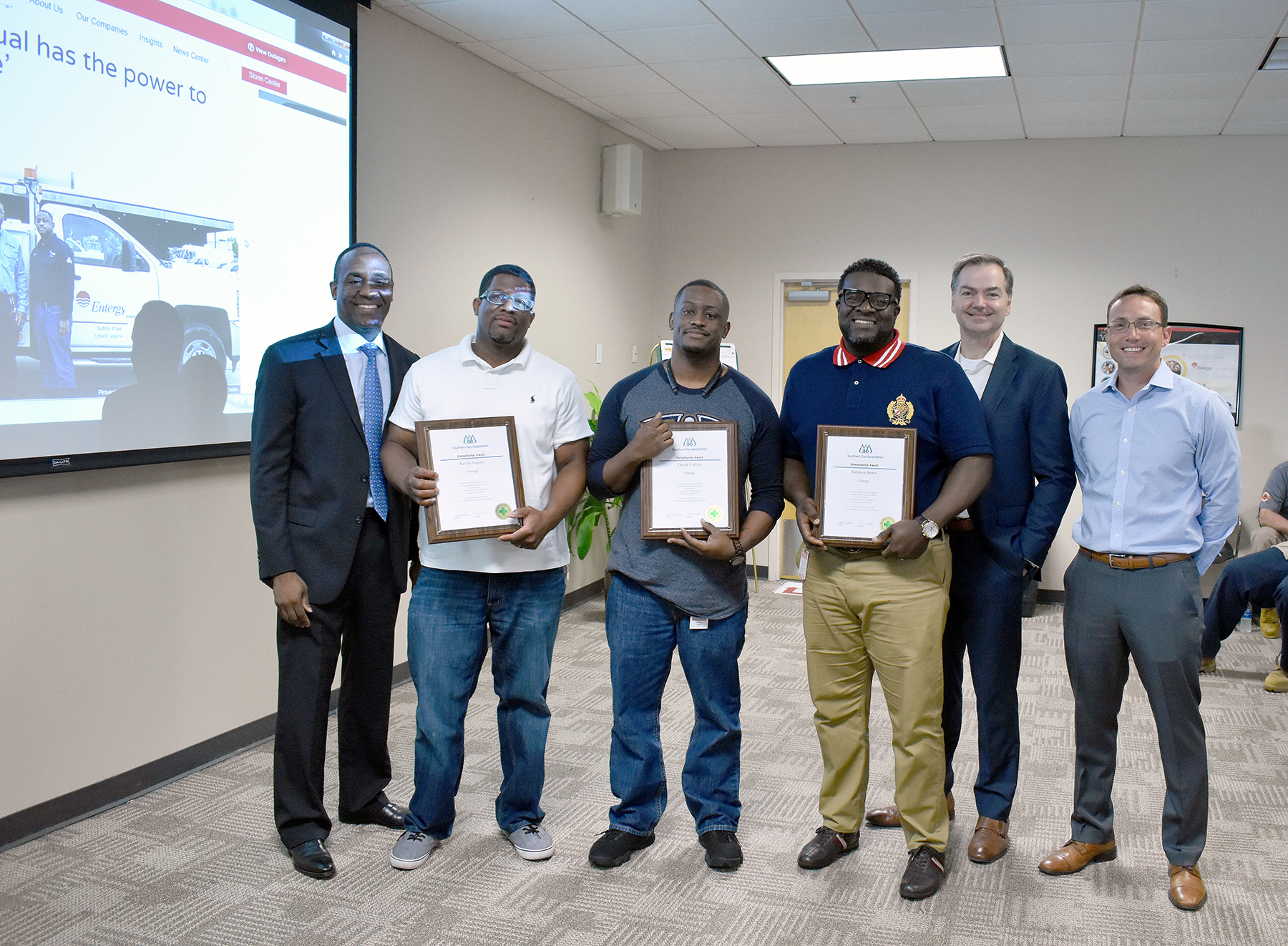 Three Entergy gas servicemen in Louisiana went above and beyond to help a blighted community while in the neighborhood for a service call. Now, they are being honored by their industry peers in the Southern Gas Association for their efforts to help better the quality of life in the communities we serve.
Servicemen Kevin August, Derek Calvin and Jamison Jones, were recently presented plaques for their willingness to promote community responsibility by David Ellis, Entergy New Orleans president and CEO; Phillip May, Entergy Louisiana president and CEO; and Tad Patella, Entergy gas distribution business director. They were nominated for the award by David Peterson, manager, gas operations
Last summer, the three employees encountered families in need of assistance such as food and basic school supplies. Pooling their own resources, the servicemen volunteered their time by hosting a cookout and neighborhood party as well as purchased much needed school supplies for the kids.
"It would have been easy for Kevin, Derek and Jamison to get back in to their trucks and drive away," said Patella. "Instead, they answered the call for help. We are very proud to say they are part of our team."
---