Insights > Bike the Big Easy 2018 Raises Funds, Awareness for The Power to Care
Bike the Big Easy 2018 Raises Funds, Awareness for The Power to Care
12/12/2018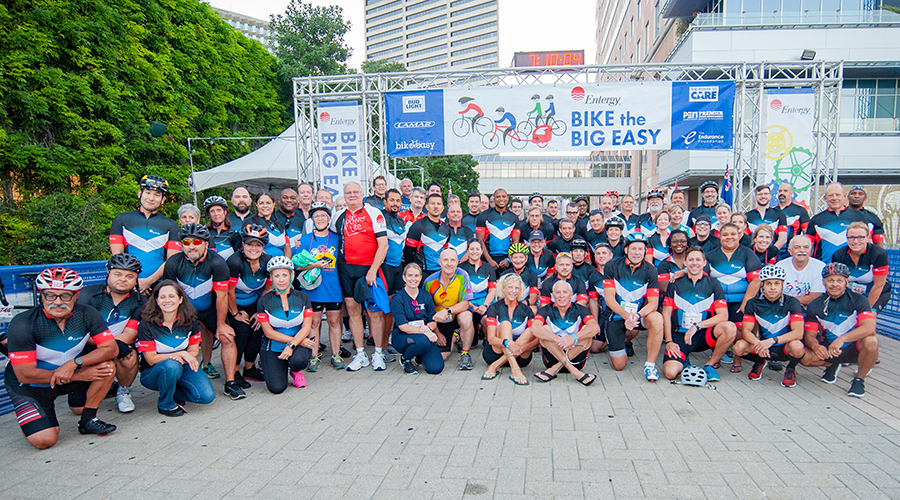 On a clear and sunny October morning, cyclists rode through New Orleans' historic streets during the fourth annual Entergy Bike the Big Easy ride. This year, the event drew nearly 1,000 participants from 29 states and raised more than $4,000 for the company's The Power to Care program.
Entergy shareholders will match the funds raised by increasing the total to more than $8,000, doubling the generosity of employees' efforts to help local customers in need.
More than 175 employees and family members rode, while employee volunteers manned water stations along the 25-mile route and helped with the Finish Festival at Champions Square.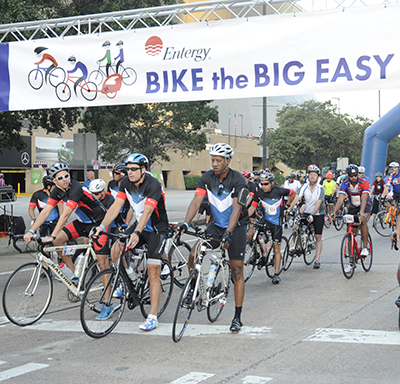 "Bike the Big Easy is an Entergy favorite because it encourages healthier lifestyles, protects the environment and supports our community engagement," said Leo Denault, chairman and CEO, who rode the 25-mile course. "These qualities align with our company mission and values, and we enjoy the opportunity to actively support this event with our friends and neighbors."
Thanks to a unique public-private partnership between Entergy, the City of New Orleans and the Louisiana Public Health Institute, the city now boasts more than 130 miles of bike lanes that have been constructed mostly in the last 10 years. Entergy is proud to have helped make New Orleans one of the top bike-commuting cities in the country.
The Power to Care is Entergy's bill payment assistance fund for low-income, elderly or disabled customers.
---