Insights > A Community Endeavor
A Community Endeavor
10/17/2018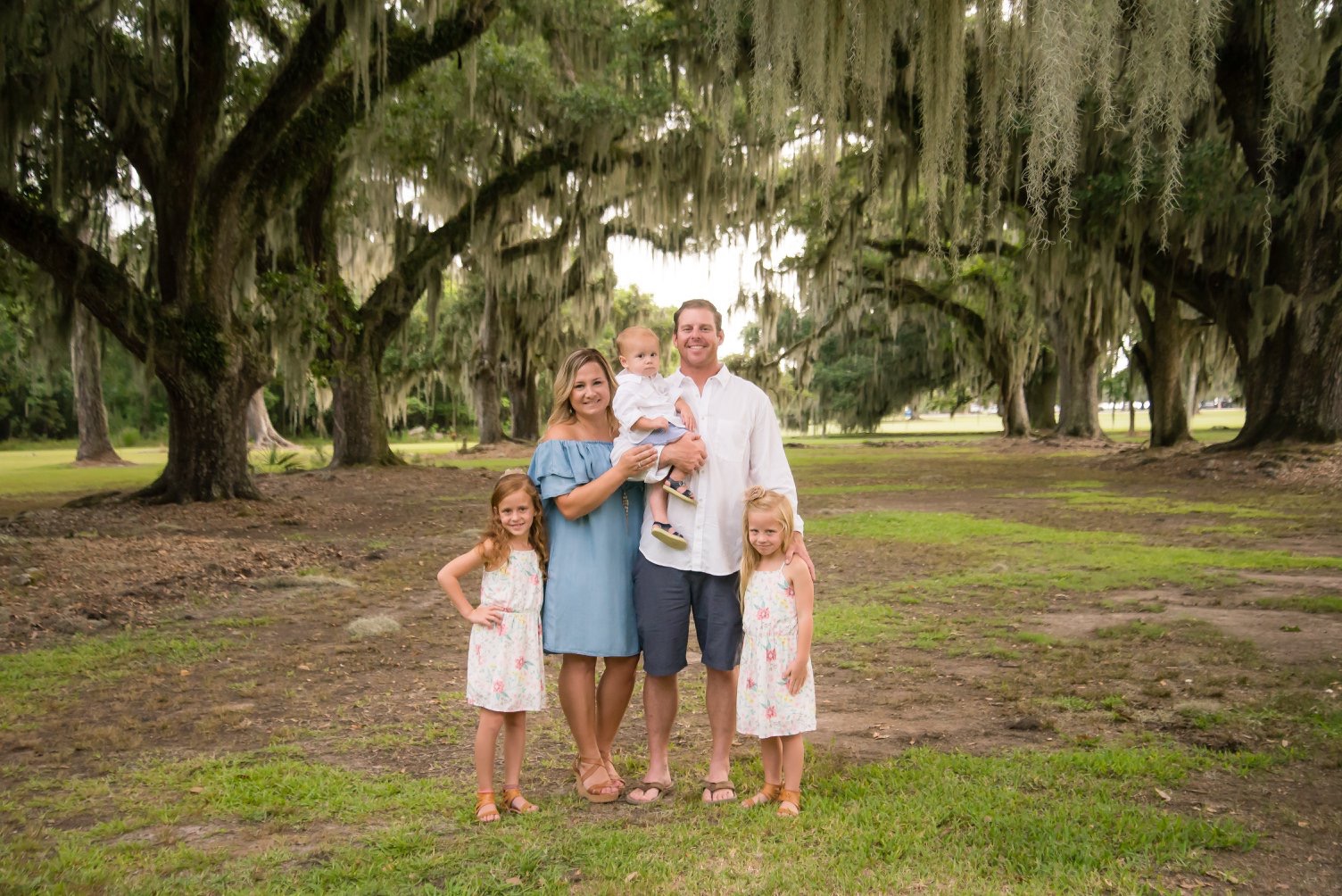 Pictured is the Lorio family: from left, are Sydnie, 8; Mandy; Brody, 1; Thomas; and Laynie, 5.
How Entergy's Infrastructure Upgrades are Helping Locals Power Lives in Their Hometowns

Thomas Lorio, his wife Mandy and their three children call St. Charles Parish home.
To the Lorios, the word community is all-inclusive. It's the surrounding geography, the oak trees adorned with Spanish moss and the fishing holes near the Bonnet Carré Spillway.
It's also their favorite sushi restaurant, the schools their children attend in Destrehan, the local parks and available activities as well as the company Thomas is employed with, Entergy.
The Lorios have deep roots in the utility industry in South Louisiana. Mandy's grandfather George began his career as a lineman in the '50s for Louisiana Power & Light and retired a construction superintendent from what is now Entergy Louisiana's Riverlake Network.
Mandy's father Darren works as a lineman in Ponchatoula while her Uncle Randy works as an operator at the Little Gypsy Plant, a stone's throw from the facility where Thomas works.
Thomas is a control room operator lead at the St. Charles Power Station, a natural gas-fired, combined-cycle plant under construction that will produce approximately 980 megawatts of power when it comes on line in summer 2019.  
"I chose the St. Charles Power Station so that I could not only have the opportunity to work and live in a great community, but also raise my children in a safe environment," said Thomas, who earned an associate's degree in process technology from South Central Louisiana Technical College in nearby Reserve on an Entergy scholarship.
He added, "I get the opportunity to work here to be able to pay it forward by powering the lives of the community."
Watch the video below to learn more about the St. Charles Power Station.
MEETING THE NEEDS OF A GROWING LOUISIANA
The story is all too familiar to Stephen Mack, a production technician at the natural gas-fired, combined-cycle plant Entergy Louisiana is building in Westlake.
Stephen, his wife Loren and their two children, call Calcasieu Parish home.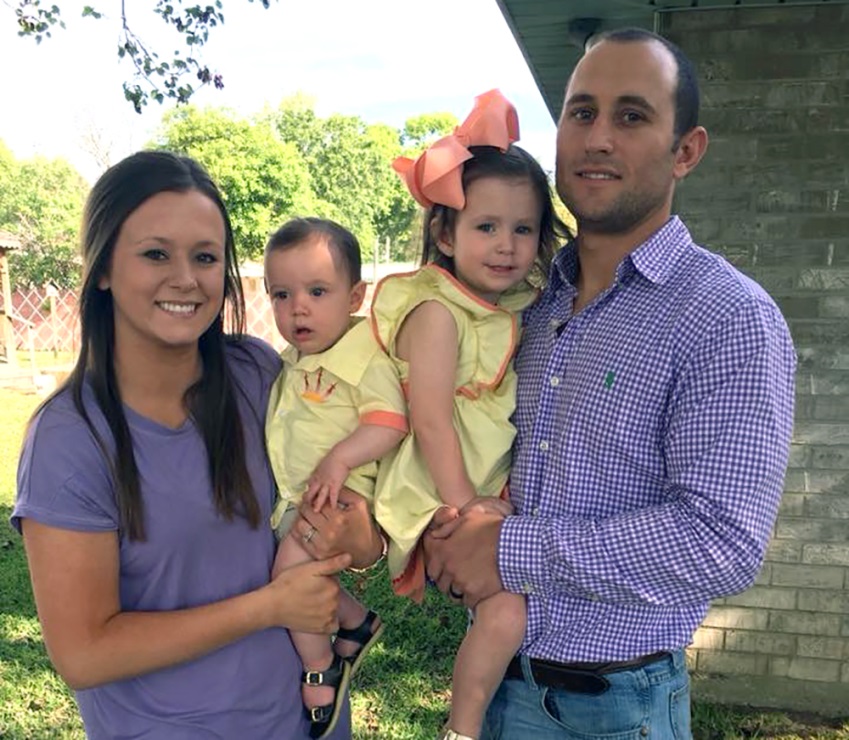 Pictured is the Mack family: from left, are Loren; Keller, 1; Emersyn, 3; and Stephen.
Like the Lorios, the Macks have deep roots in the local energy industry as well as the community. Loren's family owns crawfish ponds in the area while Stephen's uncle retired from the Roy S. Nelson plant, a facility just north of where he currently works, the Lake Charles Power Station.
The Lake Charles Power Station is scheduled to come on line in summer 2020.
"Lake Charles has been great to me, and I want my kids to enjoy what I experienced as a child," said Mack. "I enjoy being able to tell my kids, 'Your dad will help power the city that you love."
Watch the video below to learn more about the Lake Charles Power Station.
---