Insights > Crews nearing completion of distribution project involving installation of nearly 40 concrete poles
Crews nearing completion of distribution project involving installation of nearly 40 concrete poles
10/27/2023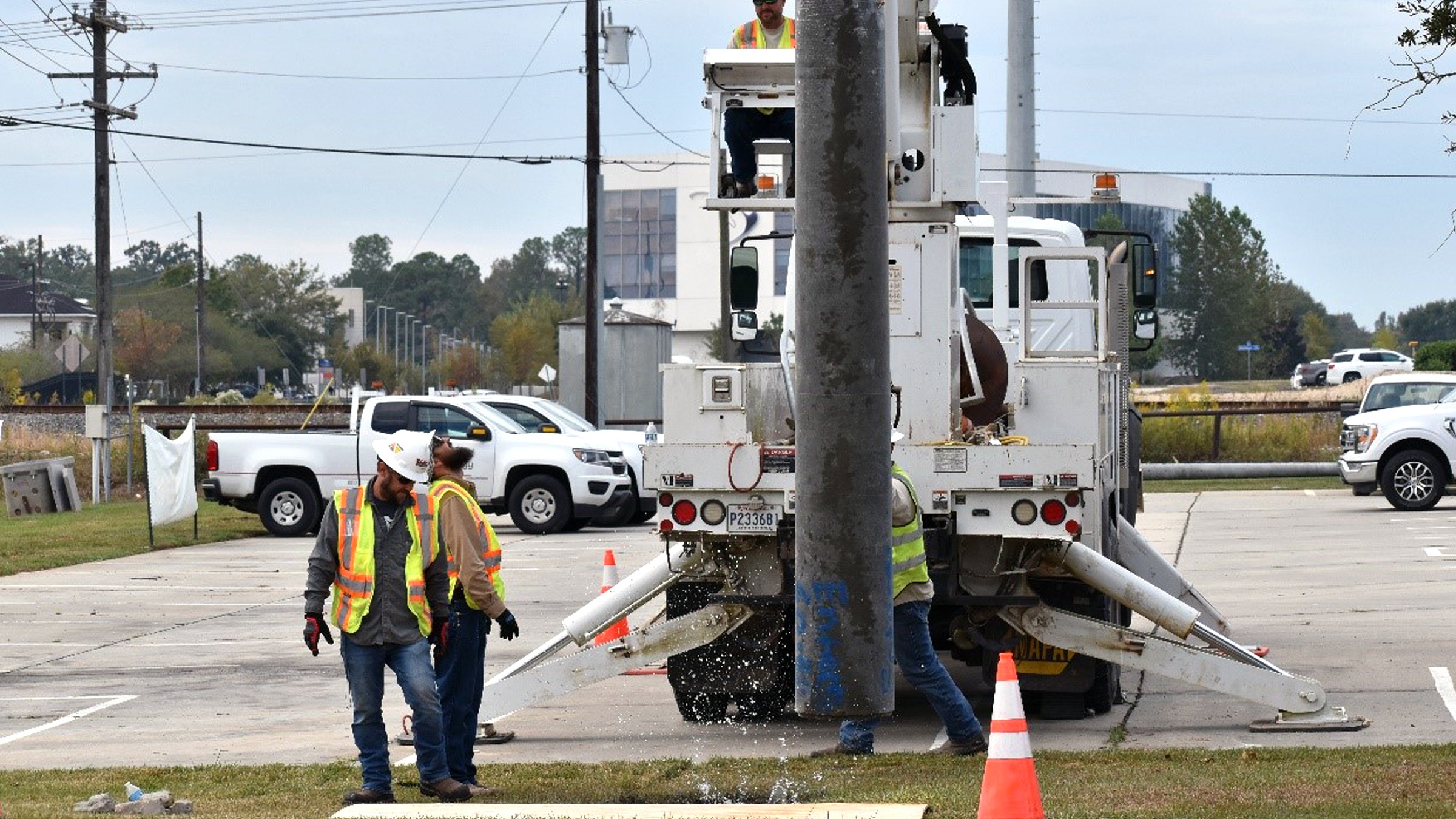 Entergy crews and contractors are nearing completion of distribution work that is supporting a DOTD road widening project in Baton Rouge and will make the electric system in the area more reliable and resilient.
To support DOTD's effort to widen Pecue Lane from two to four lanes, Entergy moved its distribution line in the area away from the roadway and placed a portion of it underground from Ward Creek to the other side of Interstate 10.
The project has taken place in phases, beginning with the initial pilot of eight concrete poles just across the street from Entergy Louisiana's Pecue Lane office, which serves as the company's state command center during storm response.
The additional phases of the project included the installation of 30 more concrete poles along Pecue Lane and more than a mile of new powerline. This was a challenge for utility crews who had to contend with the additional weight that comes with handling concrete poles. To set the poles, crews used larger derrick trucks that typically handle transmission-level (a step above distribution in terms of voltage and size) equipment.
In addition to the challenge of handling heavier material, crews worked quickly and safely in nearly every element of line work along a busy roadway, from a waterway to interstate and railroad crossings.
During the final phase of work, crews will be removing old equipment and installing about five spans of wire that crosses Pecue Lane. Barring any unforeseen circumstances, this work is scheduled to be completed by mid-November.
---