Insights > Eli Viamontes Named Vice President, Utility Distribution Operations
Eli Viamontes Named Vice President, Utility Distribution Operations
01/20/2020
​​​​In another step toward becoming the premier utility, the company has named Eli Viamontes from NextEra Energy vice president, utility distribution operations, a new position that will provide additional executive leadership and domain expertise to the distribution operations organization. Viamontes is a veteran leader of customer-centric initiatives, including designing reliability programs, utilizing data analytics, and driving reliability improvements.
Viamontes will report directly to Rick Riley, senior vice president, distribution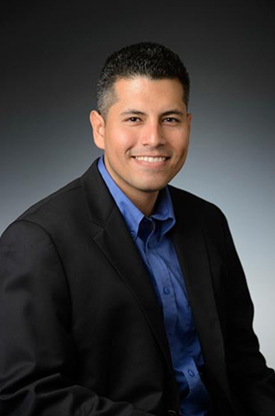 operations and asset management and will have direct supervision of distribution operations in each of our state jurisdictions.
"Eli brings to Entergy an established track record of performance in a culture of operational excellence," said Riley. "He embraces our premier utility aspirations and our commitment to role model the leadership behaviors to achieve them."
In addition to having the state distribution operations vice presidents report to him, Viamontes will help drive and guide the development and implementation of Entergy's distribution strategic plan, as well as lend support to the company's grid modernization efforts. He arrives at Entergy after serving more than 16 years at Florida Power & Light/NextEra Energy Inc.
In his previous role, he helped support the deployment of over 5 million automated meters across FP&L's service territory. On the storm response side, Viamontes has served as incident commander, most notably during Hurricane Irma, overseeing 3,000 personnel consisting of lineworkers, line clearing professionals and logistics personnel.
"Eli has a wide array of experiences from across the utility business," said Riley. "He's developed grid modernization and reliability programs for one of the most well-respected electric and gas utilities in the nation, and I know he will bring that same experience to us here at Entergy. We could not have found a better fit to help drive our business forward."
Viamontes most recently served as senior director, labor relations and corporate safety, at Florida Power & Light, where he spent the entirety of his career prior to arriving at Entergy. In this role, he was responsible for labor relations across all NextEra Energy companies, serving as a chief negotiator. In this position, he also developed and deployed safety programs and initiatives that promoted an injury-free environment.
"I've respected the work that Entergy has done for a long time," added Viamontes. "Their unparalleled commitment to serving their customers and their communities is inspiring and I welcome the opportunity to make a difference in helping the company move the needle in the areas of reliability and grid modernization. Also, much like Entergy, I have a deep belief that safety is not only a top priority, but a core value, and I look forward to being a part of that culture."
---