Insights > Entergy Arkansas Winter Storm Final Update – 2/5/22, 7 p.m.
Entergy Arkansas Winter Storm Final Update – 2/5/22, 7 p.m.
02/05/2022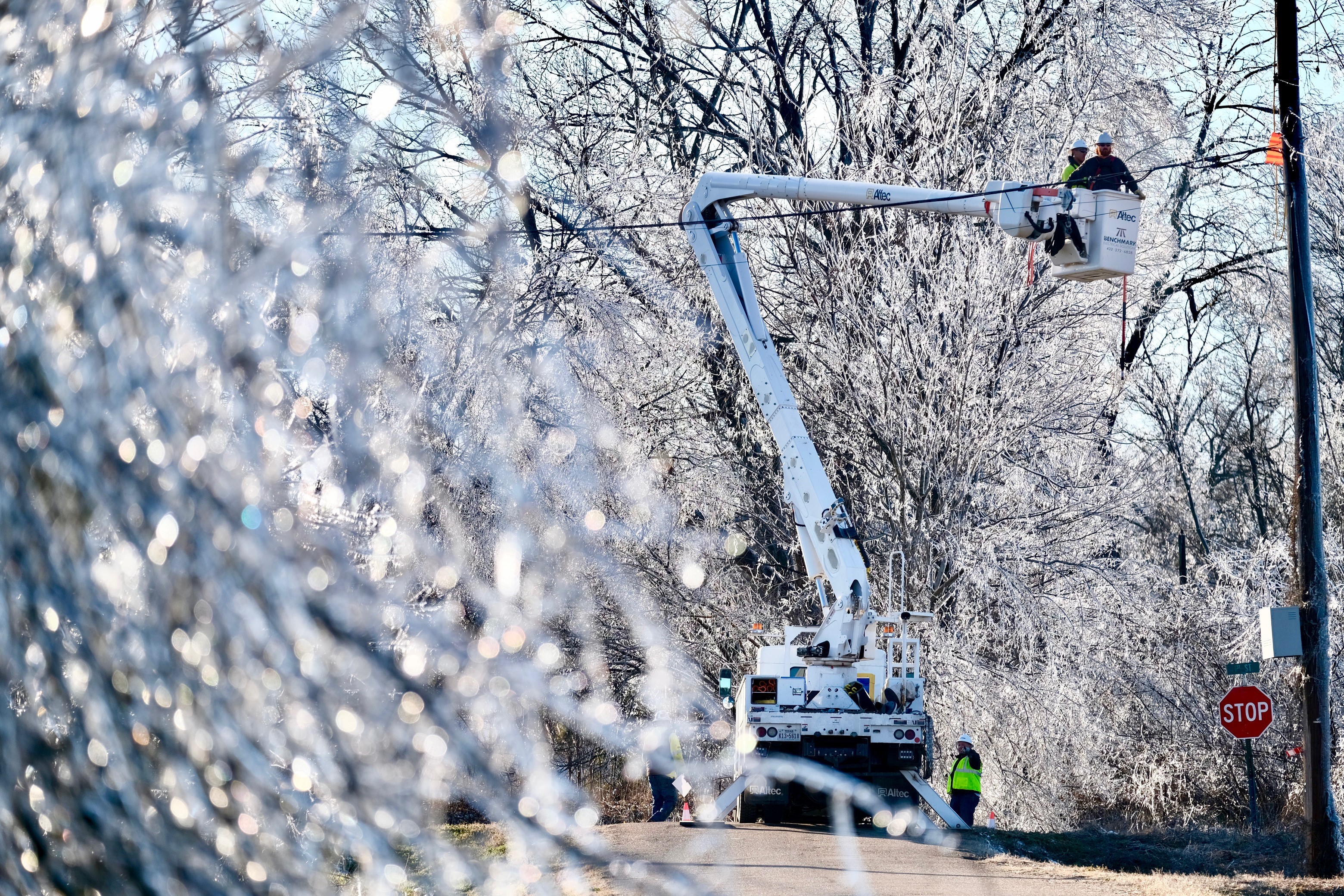 The winter storm this week caused service interruptions to Entergy Arkansas customers as a result of ice accumulations and cold weather damage to equipment. About 3,000 personnel worked this storm restoration effort. As of 5:00 p.m., crews and resources are working into the night to restore outages to the remaining 1,000 customers as quickly and as safely as possible, while practicing social distancing measures needed during the COVID-19 pandemic. We expect all customers who can safely receive power to be restored by midnight tonight with a potential for a few isolated outages to carry into tomorrow. Outages with extensive damage in the Helena area are expected to be restored no later than 11:00 p.m. Sunday, February 6.
If you are still without power, check for damage to the electrical equipment attached to your home or business. If the service line to your home or business has been damaged by this storm, you may have damage to your meter base. If it is damaged, you will need to have an electrician make repairs before Entergy Arkansas can safely reconnect service. Once repairs are made, call 1-800-ENTERGY for a reconnection. Thank you for your patience as our crews and resources continue to work to restore power. And thank you for being a valued Entergy Arkansas customer.
---