Insights > Entergy Continues Preparations as Tropical Storm Gordon Strengthens
Entergy Continues Preparations as Tropical Storm Gordon Strengthens
09/03/2018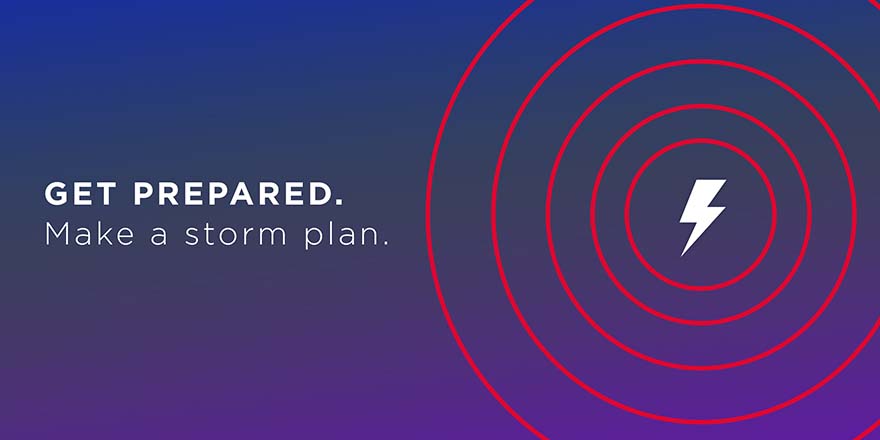 Entergy continues to monitor Tropical Storm Gordon and prepare for its potential impact to Louisiana. The 4 p.m. National Weather Service forecast expects Gordon to develop into a hurricane before making landfall Tuesday night along the central Gulf Coast.
The National Weather Service has issued a hurricane warning for the coastal region between the mouth of the Pearl River east to the Alabama/Florida border.
While forecasts have changed and the track has shifted eastward, the company is finalizing preparations as Gordon moves across the Gulf of Mexico.
Extreme weather can create problems for an electric system and make for hazardous driving conditions. Preparation for potential severe weather is vital for our company and for our customers.
Entergy's utility companies have already taken specific steps to prepare for this storm and will continue monitoring the forecast to anticipate workload and potential problems the storm may bring.
Crews have gone through storm preparation checklists to make sure our operating companies in Louisiana are prepared and ready to restore power if needed. This includes making sure that adequate resources and equipment are available. It also means making plans to move equipment from flood-prone areas or taking measures to protect facilities and substations in coastal areas and other locations vulnerable to high water. 
Company representatives are in contact with our storm-restoration partners for mobilization of resources as needed to respond to any power outages.
The latest storm information from the National Weather Service and other weather experts is taken into account as response plans are formulated.
Company representatives are in contact with public officials to ensure our response plans support their needs.
STORM-RESTORATION PROCESS
Following a storm, scouts are deployed to assess damage. As damages are assessed, we will communicate to customers the conditions found, an estimated restoration time and progress toward restoring power. We ask for your patience. Restoring your power safely and quickly is our top priority.
As damage is assessed, restoration work will begin where it is deemed safe to do so.
Our employees are our greatest assets and we will keep our workers safe during a storm response.

We are committed to keeping our employees safe and sheltered during dangerous periods caused by high winds, flooding and other severe storm conditions. At times, this may limit our ability to restore service as quickly as we would like.
For strong hurricanes, we evacuate from the predicted landfall area but quickly return as soon as conditions are safe to begin restoration.
CUSTOMER PREPARATION IS KEY
Customer preparation is essential, too:
Above all, stay safe. A personal plan for you and your family is the best way to stay safe and be storm ready.
Visit the Entergy Storm Center website for planning tools that can help guide you through the decisions you need to make.
Whether you shelter in place or evacuate, you should make preparations to protect your home.

Decide to stay or go well before the storm strikes.
Basic emergency supplies and a first aid kit are key items to keep on hand during severe weather.
Visit the Entergy Storm Center website in advance for details on how to prepare for tropical systems and other types of storms.
STAY INFORMED
Customers can stay informed throughout a storm using the following channels:
---