Insights > Entergy Louisiana Restores Power Following Series of Spring Storms
Entergy Louisiana Restores Power Following Series of Spring Storms
04/21/2021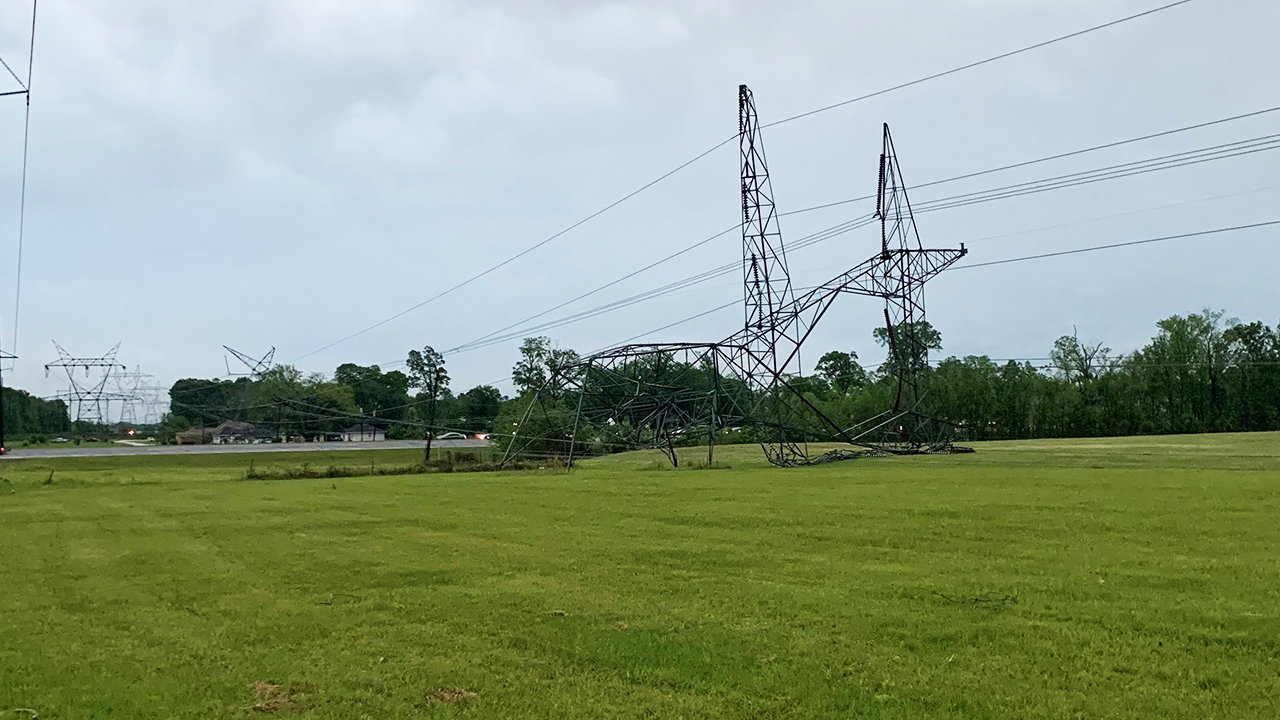 Entergy Louisiana crews successfully restored power to over 100,000 customers over the past week after a series of strong spring storms over a seven-day span brought extreme wind, rain and lightning across the state.
Beginning on Saturday, April 10, severe weather brought over 35,000 outages, primarily to the Baton Rouge area, including both distribution and transmission system damage. Just three days later, near tropical-storm force winds resulted in almost 30,000 outages in southeast Louisiana.
Three more consecutive days of strong storms with intense lightning then brought with it almost 50,000 outages over the three-day stretch, bringing the total to approximately 112,000 outages restored by crews in less than a week's time with approximately 75,000 of those focused in the Baton Rouge region.
"Last week's weather was more like a tropical system coming through than just a spring storm," said John Hawkins, vice president of distribution operations for Louisiana. "I want to thank our crews for working diligently, but more importantly safely, to restore our communities. I also want to thank our customers for their patience and understanding as we dealt with restoration efforts in nearly every corner of our state."
Outages were primarily caused by high-winds and lightning, with Friday's storm alone seeing over 1,100 lightning strikes in just two hours.
While these events are uncommon, they serve as a reminder that severe weather can happen anytime and without warning. Entergy Louisiana encourages customers to have a plan in place for when these types of storms occur by visiting our Entergy Storm Center.
---