Insights > Entergy Mississippi Restores Power After Storms
Entergy Mississippi Restores Power After Storms
01/11/2020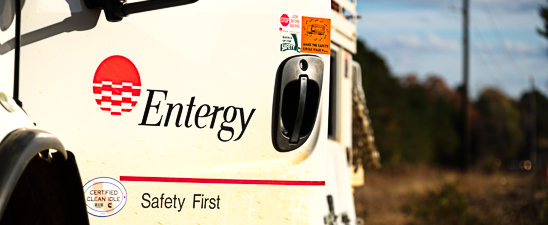 Severe thunderstorms caused outages Friday night and Saturday morning throughout much of Entergy Mississippi's service area. As of 1 p.m., about 32,000 customers are without power.
The hardest-hit areas are in the Delta and North Mississippi, in a line spanning from Greenville northeast to Hernando. We also have scattered outages south of Hwy. 82. Our crews are assessing damage and restoring service as quickly and safely as possible. We have identified more than 300 poles that need to be replaced as a result of storm damage. More than 200 additional workers have been brought in to assist with restoration efforts.
Customers are urged to use precaution and stay away from downed power lines, and any debris that may be around it as the line may still be energized. Customers should contact Entergy immediately by calling 1-800-9OUTAGE to report downed lines. For more emergency tips, visit the Entergy Storm Center.
As we complete our assessment and continue restoration, we will keep you informed using the following channels:
Download our app for your smartphone at http://entergy.com/app.
Sign up for text alerts. From your cellphone, text REG to 368374.
Visit the Entergy Storm Center website and our View Outages Click the red bar at the top to get detailed information regarding storm restoration.
Follow us on Twitter.com/EntergyMS or Facebook.com/EntergyMS.
Follow updates in your local news media, like radio, television and newspapers.
Entergy Mississippi, LLC provides electricity to approximately 450,000 customers in 45 counties. Entergy Corporation is an integrated energy company engaged primarily in electric power production and retail distribution operations. Entergy owns and operates power plants with approximately 30,000 megawatts of electric generating capacity, including 9,000 megawatts of nuclear power. Entergy delivers electricity to 2.9 million utility customers in Arkansas, Louisiana, Mississippi and Texas. Entergy has annual revenues of $11 billion and approximately 13,500 employees.
---