Insights > Entergy Mississippi Tuesday Restoration Update
Entergy Mississippi Tuesday Restoration Update
01/14/2020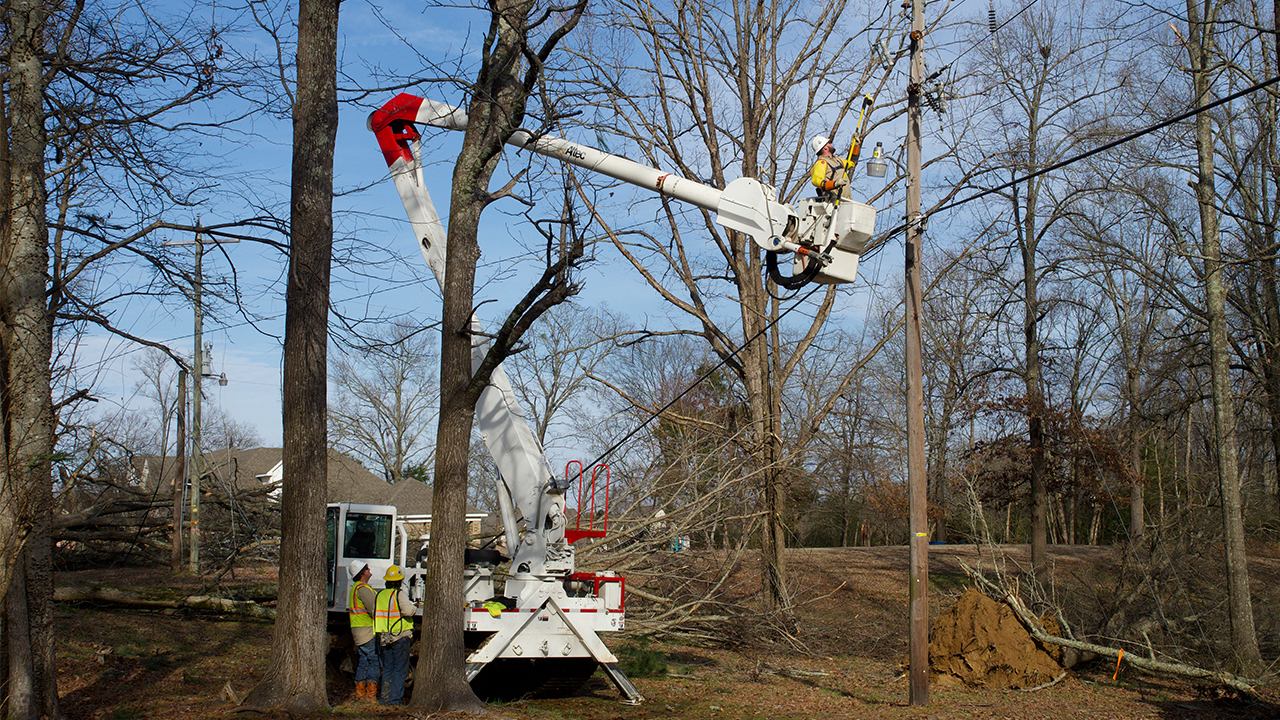 As of 11 a.m. Tuesday, about 4,000 customers affected by the weekend's storms remain without power, down from a peak of 38,300. Rainy weather tracking through the state is also causing outages for customers in other parts of our service area.
We made significant progress yesterday and have brought in special equipment to help us access and restore damage in hard-to-reach areas. Today we expect to get most customers restored in the Scott, Drew and Benoit communities and Washington County. We should also make significant progress in Bolivar, Tallahatchie and Sunflower counties, weather permitting. Some customers, particularly in DeSoto County where we have an extremely high number of cases, will likely be restored on Wednesday. This could change as restoration continues, weather changes and additional resources arrive in the areas.
Our damage assessments have identified 657 broken poles, 1,080 spans of line down, 61 damaged transformers, and 354 broken crossarms, with a majority of those being in the northern region. Since Saturday, we have restored power to more than 34,000 customers. For the latest restoration updates, check View Outages.
We appreciate the outpouring of support from customers for our workers as they focus on restoration efforts. The safety of our workers and customers remains our key value. As we continue to restore service, please remember:
Power is restored faster in areas with less damage. Some of the hardest-hit areas may take longer.
Service lines to individual homes and businesses will be restored last because fewer customers are involved. In the case of fewer outages spread over larger areas, it often takes more time to get power back on for them.
As we restore service in your area, keep in mind that if you don't see us working near you, we may be working on another part of the electrical system that you can't see but must be repaired to get power to you.
Please do not approach utility workers at the job site because these can be dangerous locations. Interruptions will slow their progress.
We will continue to keep you informed using the following channels:
Entergy Mississippi, LLC provides electricity to approximately 450,000 customers in 45 counties. Entergy Corporation is an integrated energy company engaged primarily in electric power production and retail distribution operations. Entergy owns and operates power plants with approximately 30,000 megawatts of electric generating capacity, including 9,000 megawatts of nuclear power. Entergy delivers electricity to 2.9 million utility customers in Arkansas, Louisiana, Mississippi and Texas. Entergy has annual revenues of $11 billion and approximately 13,500 employees.
---