Insights > Entergy National Engineers Week Spotlight: Palisades' Sarah Williams
Entergy National Engineers Week Spotlight: Palisades' Sarah Williams
02/26/2016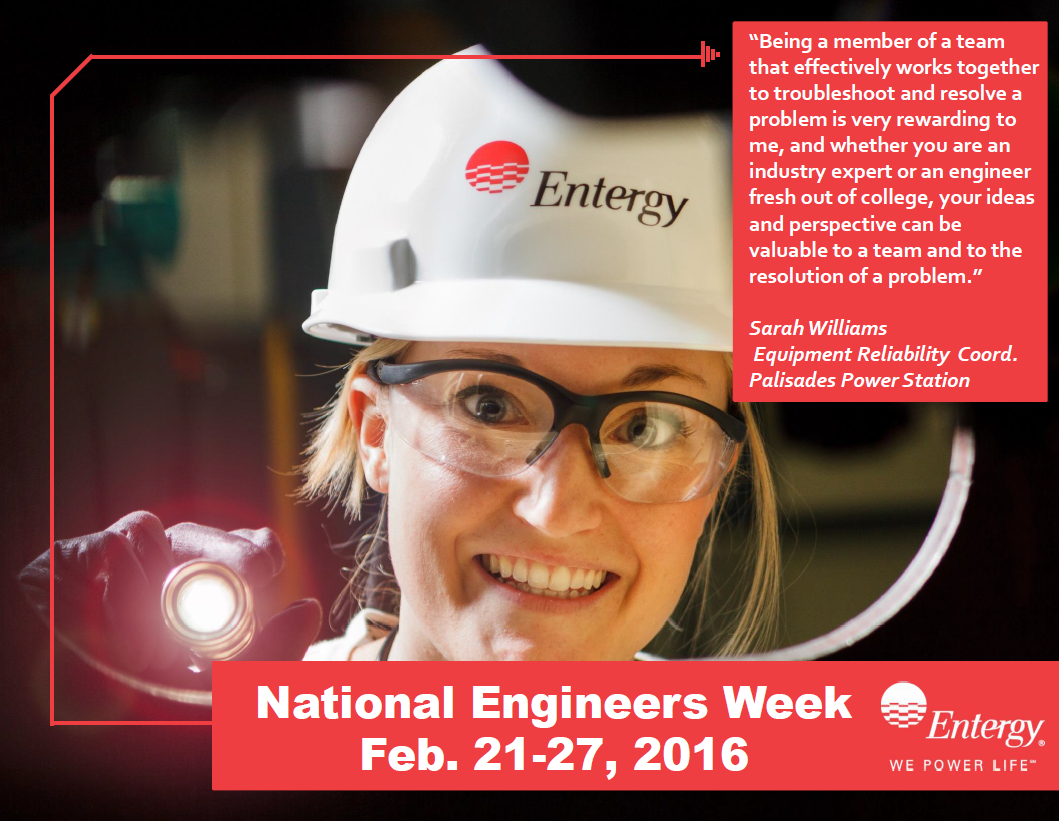 Sarah Williams is an equipment reliability coordinator at Palisades Power Plant. She's been an engineer for seven years. She resides with her husband and energetic 16-month-old daughter in southwest Michigan. She is a graduate of Western Michigan University.
She's a problem solver
I became an engineer because I enjoy problem solving. Being a member of a team that effectively works together to troubleshoot and resolve a problem is very rewarding to me, and whether you are an industry expert or an engineer fresh out of college, your ideas and perspective are valuable.
She began her engineering career as an environmental engineer
As an environmental engineer, I was responsible for remediating sites that were contaminated by gasoline from leaking underground storage tanks. It was a very rewarding position because I truly felt like I was making a positive impact for the environment.
Being a nuke runs in the family
Both Williams and her husband work in nuclear power – he's actually the reason why she became interested in the industry. He works in the safety analysis group at Donald C. Cook Nuclear Plant, about 40 miles south of Palisades.
Engineers are vital to the nuclear industry
Engineers play a vital role to the safe, secure and efficient operation of a nuclear power plant. We wear many different hats and have numerous responsibilities that include plant design, procurement, nuclear oversight, system monitoring and trending. We also provide technical expertise to resolve plant issues. 
---