Insights > Entergy Puts Full Force Behind Grid Reliability to Reduce Outages
Entergy Puts Full Force Behind Grid Reliability to Reduce Outages
11/15/2018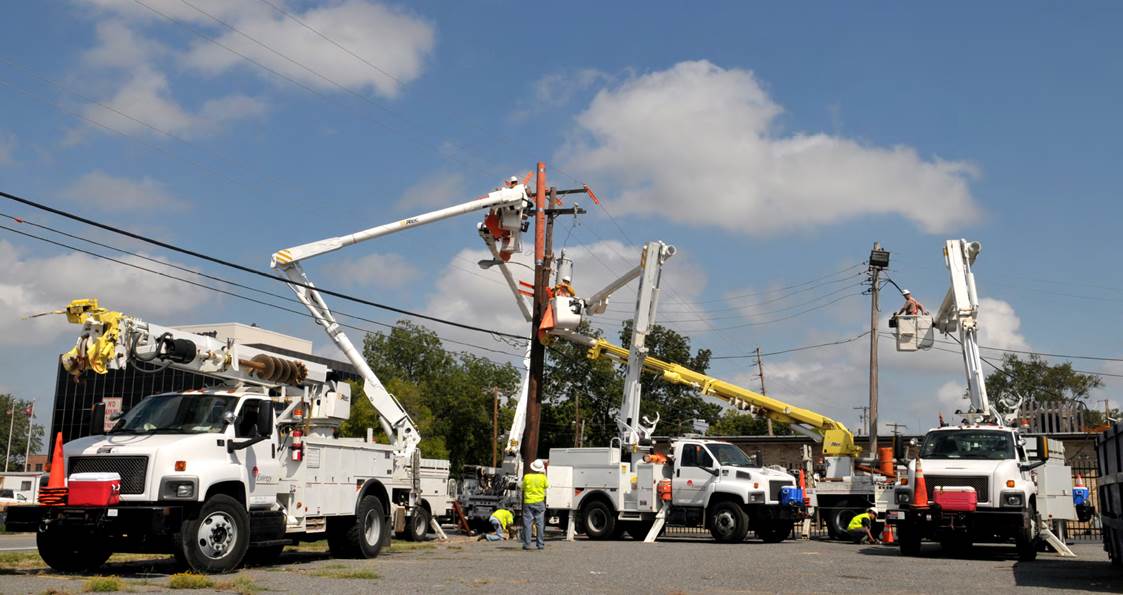 During Tropical Storm Gordon, the threat for damaging weather was high, but Entergy New Orleans was prepared, bringing in some 100 extra workers throughout the city to support local crews.
Once the storm steered clear of the city's path, Entergy put the full force of its extra manpower to work in another way, placing crews in each area of the city to help improve the electrical grid.
The additional personnel continued to work on reliability efforts already in progress for Entergy New Orleans customers. The extra boots on the ground made an impact citywide – installing switches, replacing crossarms, trimming vegetation, working underground and more.
"Adding additional manpower to what our employees were already doing made a difference," said Tad Patella, senior region manager for Entergy New Orleans. "Utilizing contracted crews instead of releasing them after the tropical threat diminished shows that we are committed to our goal of improving reliability citywide."
Along with its hardworking employees, Entergy continues to utilize contracted resources when necessary and available to safely reduce the number of outages in New Orleans.
---