Insights > Entergy Restoring Power After Severe Storms
Entergy Restoring Power After Severe Storms
05/10/2019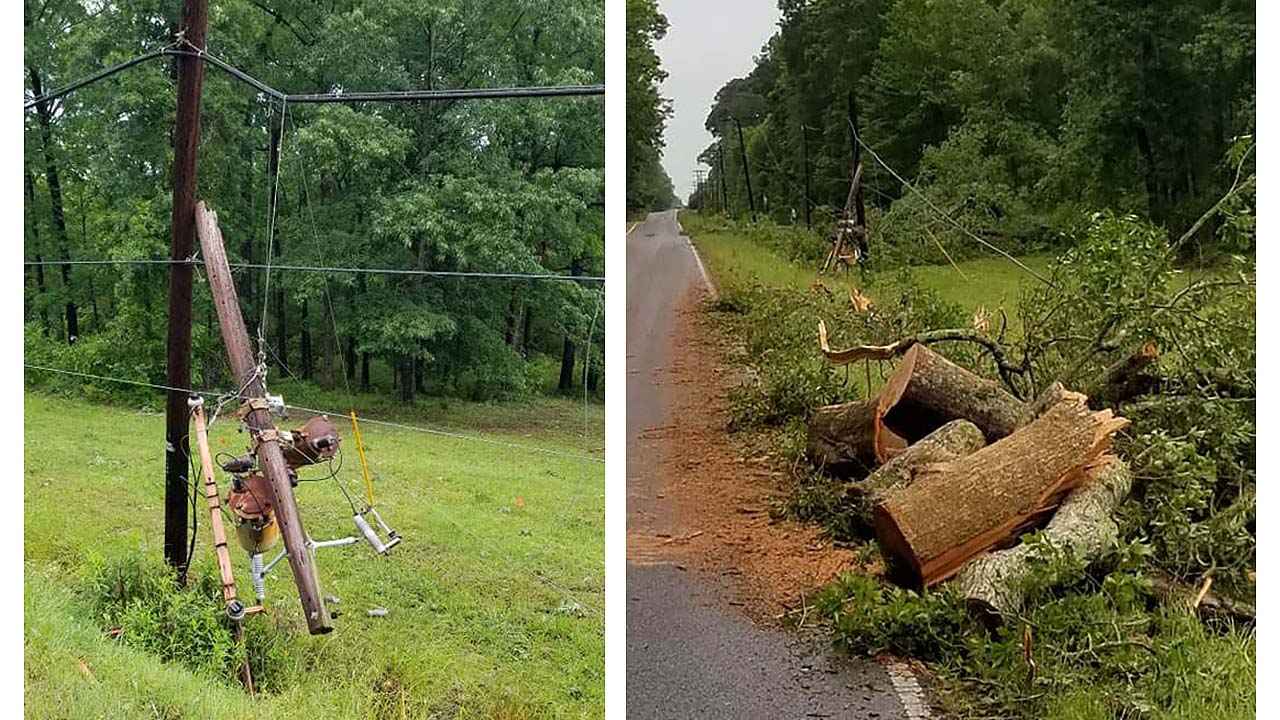 Severe weather across our service area on May 9 has caused storm outages for our customers, most significantly in Texas.
The storms, including high winds, are moving out of our territory, but thunderstorms could continue through Saturday, causing additional outages.
We have transmission line outages in some areas of our territory, and we continue assessing the extent of any damage. Transmission line outages cause power outages for large numbers of customers. Repairing transmission lines will help restore service to those customers.
We've experienced significant distribution damage in Texas near Beaumont, Port Arthur, Orange, Winnie, Dayton, New Caney and Cleveland. At 9:30 a.m., nearly 60,000 customers were without power:
Workers are assessing damage to our system. We've moved and will continue moving our resources to the areas where most needed. Additionally, we've requested mutual assistance from other utility companies, so help is on the way.
Additional severe weather is expected through Saturday, which could delay restoration efforts and result in additional outages.
We expect to have additional information on restoration times later today.
Please remember:
Safety is an Entergy key value and always comes first. We are restoring service where it is safe to do so. Learn more about how we restore.
We are restoring service even as we continue assessing the damage to our system caused by this storm.
You can make sure your home or business is ready for us to restore your power.
Stay informed:
As we complete our assessment and continue restoration, we will keep you informed using the following channels:
The greatest danger during and after a storm is from downed power lines. If anyone sees a power line on the ground or in the trees or bushes—do not go near it! Call us at 800-9OUTAGE (800-968-8243).
---