Insights > Entergy's Grand Gulf Nuclear Station Celebrates Veterans
Entergy's Grand Gulf Nuclear Station Celebrates Veterans
07/03/2017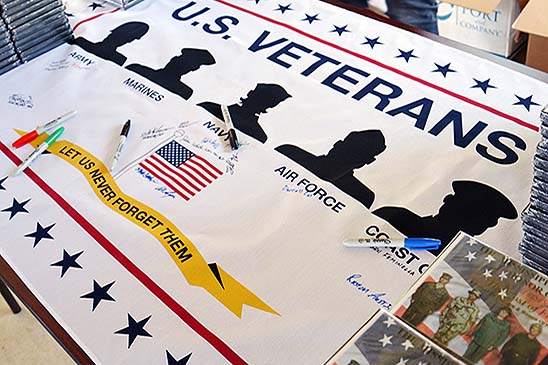 In appreciation of the 170 veterans on site at Entergy's Grand Gulf Nuclear Station, more than 500 employees recently gathered for a picnic-style celebration. The event was hosted by one of the company's diversity and inclusion councils and local leadership.
"I want to thank those who raised their right hands and took the oath of allegiance to support and defend the Constitution of the United States," said Mark Giacini, general manager of plant operation. "These people contributed a part of their life to selflessly serve, and in some cases continue to serve, our great country."
Event planners prepared a commemorative banner which veterans were encouraged to autograph. The banner will be framed and hung at the site as a reminder of the company's respect and gratitude for the service of those who have kept America safe.
The event also included grilled chicken and hamburger lunches, drawings for giveaways and special gifts for the veterans in attendance.
"I appreciate the effort and planning our diversity and inclusion group provided for the veterans' recognition event," said Eric Larson, site vice president. "This celebration allowed us all to show the great men and women here at Grand Gulf our gratitude for their service to our country."
Learn more about Entergy's commitment to veterans and those currently serving in the U.S. Armed Forces. 
---