Insights > Entergy's Louisiana Utilities Continuing to Monitor Hurricane Delta
Entergy's Louisiana Utilities Continuing to Monitor Hurricane Delta
10/09/2020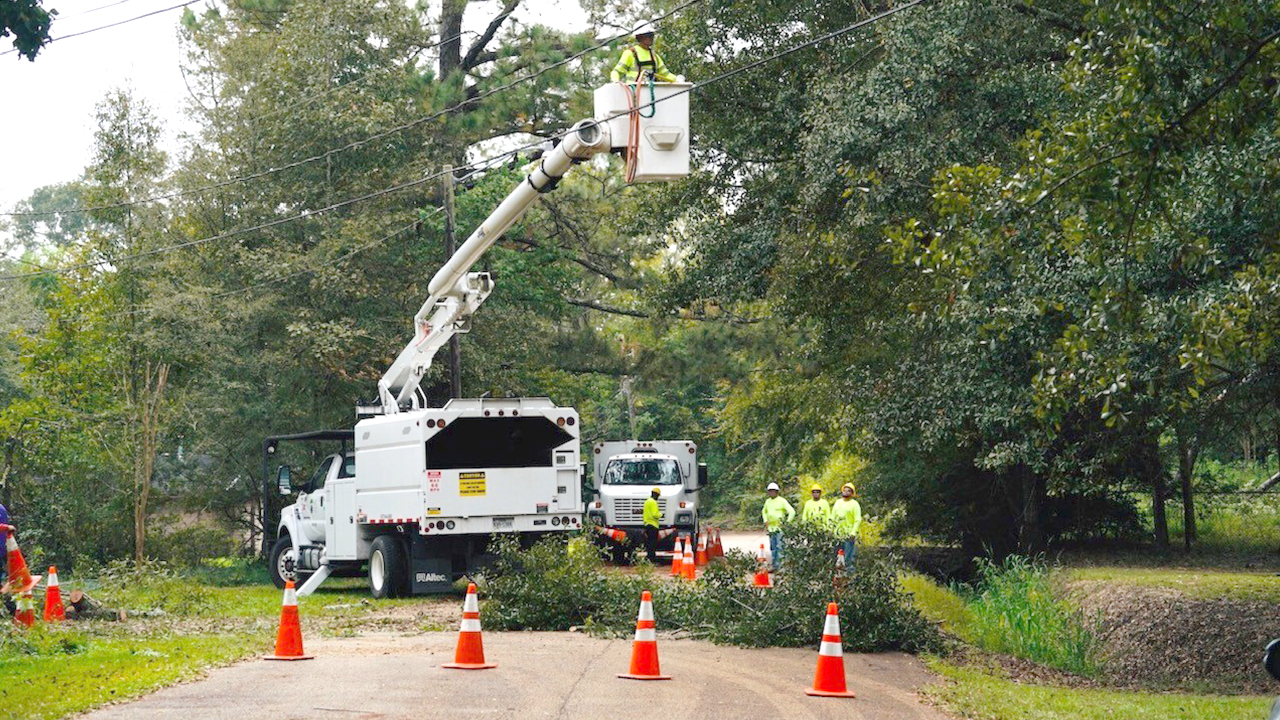 Entergy's Louisiana utilities are beginning to feel the effects of Hurricane Delta's outer bands on Friday afternoon, which are causing sporadic outages for some customers.
The companies are assembling a storm team that is currently nearly 7,000 strong to respond once it is safe to do so as Delta moves through the state. The storm's dangerous winds, storm surge and heavy rainfall could cause extended power outages. While some work to restore power can be done on the ground, work in the air from bucket trucks cannot be performed in wind conditions of 30 mph or greater.
Once the storm passes, scout teams will begin assessing damage to the electrical grid while our crews mobilize to begin performing restoration work. Our teams will then focus on getting critical infrastructure back online first, including hospitals, communications systems and water treatment plants. We will then begin repairs that will restore the highest number of customers first.
Customers are reminded that the most dangerous part of a storm is often just after it has passed, and to stay clear of all downed lines and equipment. There is no way to know if a line is energized or not, so if you see one, keep your distance and call 1-800-9OUTAGE (800-968-8243).
Customers choosing to use portable electric generators should do so in accordance with the manufacturer's instructions. Customers must never connect a generator directly to a building's wiring without a licensed electrician disconnecting the house from Entergy's distribution lines. Otherwise, it can create a safety hazard for the customer or our linemen working to restore power. And it may damage the generator or the house wiring.
Due to the COVID-19 pandemic, crews will practice social distancing while in the field, and Entergy asks that customers do the same. For the safety of crews and customers, please stay away from work zones. If there is a need to report a service problem, customers should call 1-800-ENTERGY.
We will continuously keep our customers informed through the following channels:
The Entergy Storm Center has storm safety, preparation and restoration information that is updated throughout the day.
---