Insights > Entergy is Taking Action in Washington to Increase Assistance for Low Income Customers. You Can Help.
Entergy is Taking Action in Washington to Increase Assistance for Low Income Customers. You Can Help.
03/08/2018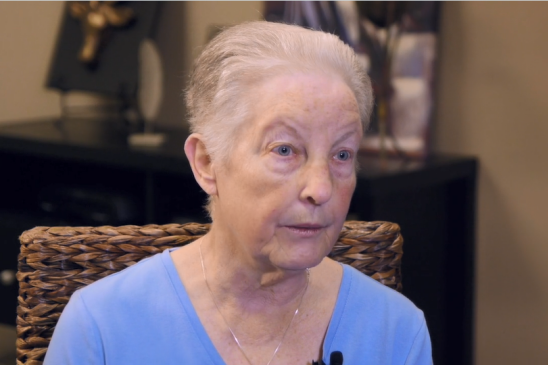 The real-life stories shared represent just a few of the thousands of people whose lives are changed by assistance received through the federal Low Income Heating Assistance Program.
On March 12-13, Entergy representatives and community partners are visiting Washington, D.C., during LIHEAP Action Days to meet in person with our congressional delegates and ask for better funding. 
LIHEAP is a critical service that helps low-income residents manage heating and cooling costs. The program is literally a lifesaver for many, as increasingly severe temperatures can threaten the health and welfare of the approximately 25 percent of Entergy customers who live in poverty.
Here is how LIHEAP works: It serves as a bridge OVER financial gaps low-income residents may be experiencing due to unexpected hardships.
It also serves as a bridge TO better lives for recipients. Javone, an Entergy customer featured in the video, is a good example. LIHEAP helped her cover basic needs for her family so she could focus on providing them a better future by pursuing a nursing degree.
Javone's story – and Shannon's and Lois's and so many others – reflect the struggle of real people. Their households are among the nearly four million in states served by Entergy's utility companies that qualify for LIHEAP.
But only a fraction of families who qualify actually receive assistance through LIHEAP. The program is drastically underfunded, and program earmarks that favor relief for heating costs in cold-weather states divert millions of dollars away from needy customers in warm-weather states.
In the meantime, the population of customers who need help remains high while severe weather conditions and frequency escalate, often pushing electricity bills beyond the means of low-income customers.
In Washington we will share stories like those of Shannon, Javone and Lois with members of Congress, so they can see the transformative impact of LIHEAP on real people. Our objective is to move members to better fund LIHEAP.
You can help. Encourage our representatives in Washington to TAKE ACTION and better fund LIHEAP by adding your organization's name to a letter of support here.
You can also donate here to Entergy's own customer assistance program, The Power to Care.  Contributions by customers, employees and Entergy shareholders help fill in the gaps left by LIHEAP by offering one-time bill payment assistance to neighbors in need.
Liz Brister, manager of Entergy's low-income programs, is a lifelong community advocate and serves on the board of the National Energy & Utility Affordability Coalition that organizes LIHEAP Action Day.
---