Insights > Entergy Texas Nicholas Update – 9/13/21 @ 5 p.m.
Entergy Texas Nicholas Update – 9/13/21 @ 5 p.m.
09/13/2021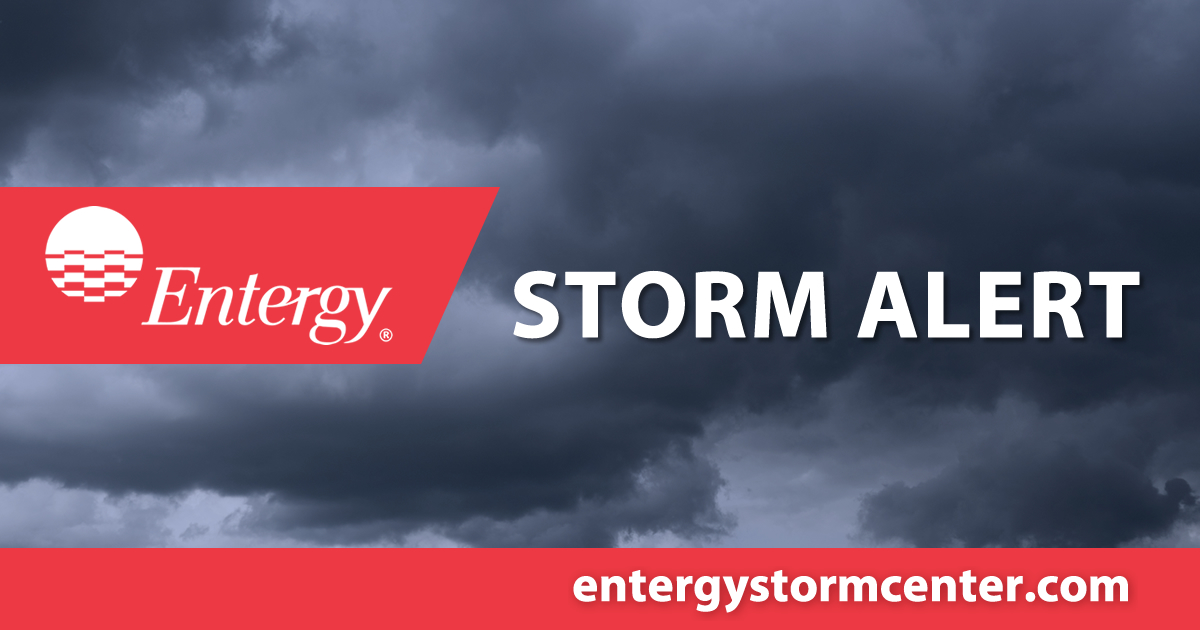 Entergy Texas, Inc. continues to monitor and plan for any potential impacts from Tropical Storm Nicholas, which is still expected to make landfall along the Texas coast late this evening. Forecasters expect Nicholas will bring heavy rains, high winds, high tides and flooding to portions of southeast Texas through tomorrow. Entergy Texas crews and contractors are on alert and will be ready to restore power safely and quickly while following COVID guidelines.
Please note that restoration times may not be available until damage assessment can be safely completed.  Some outages may be extended due to widespread and dangerous conditions, which could lead to overnight outages. Once the storm passes, crews will begin to make assessments of the damage and as information is reported, estimated restoration times will be provided to affected customers. Customers should carefully review their individual storm plans and make alternative arrangements if necessary.
Outage Viewer Map Information:
Green lines indicate that the line segment is energized, or power is flowing.  Red lines indicate that the line segment is de-energized, or no power is flowing.
It's important to note that while the main line may be energized, the map doesn't show power flow all the way to the home.  There could be damage or other issues between the energized line and the home such as transformers, down wires from the pole to the home, or damage with the meter or within the location itself.  The map relies on software to predict the location of outages; actual outages may vary from those predicted.
If you are aware of an inconsistency between the reported status and power availability at a location, please report your outage by texting OUT to 36778, use myEntergy or the Entergy mobile app, or dial 1-800-9OUTAGE and use the automated system or speak with a representative.
For details on how to prepare for storms, updates, and other important tips, visit entergy.com/stormcenter, where you can also sign up for text messages and download the Entergy app.  And follow us on Facebook and Twitter.
For the safety of our crews and your individual safety, please stay away from their work zones. If you need to report a problem with your service or get bill payment help, we're just a phone call away:  1-800-ENTERGY.
---