Insights > Hurricane Laura Preparations Update
Hurricane Laura Preparations Update
08/25/2020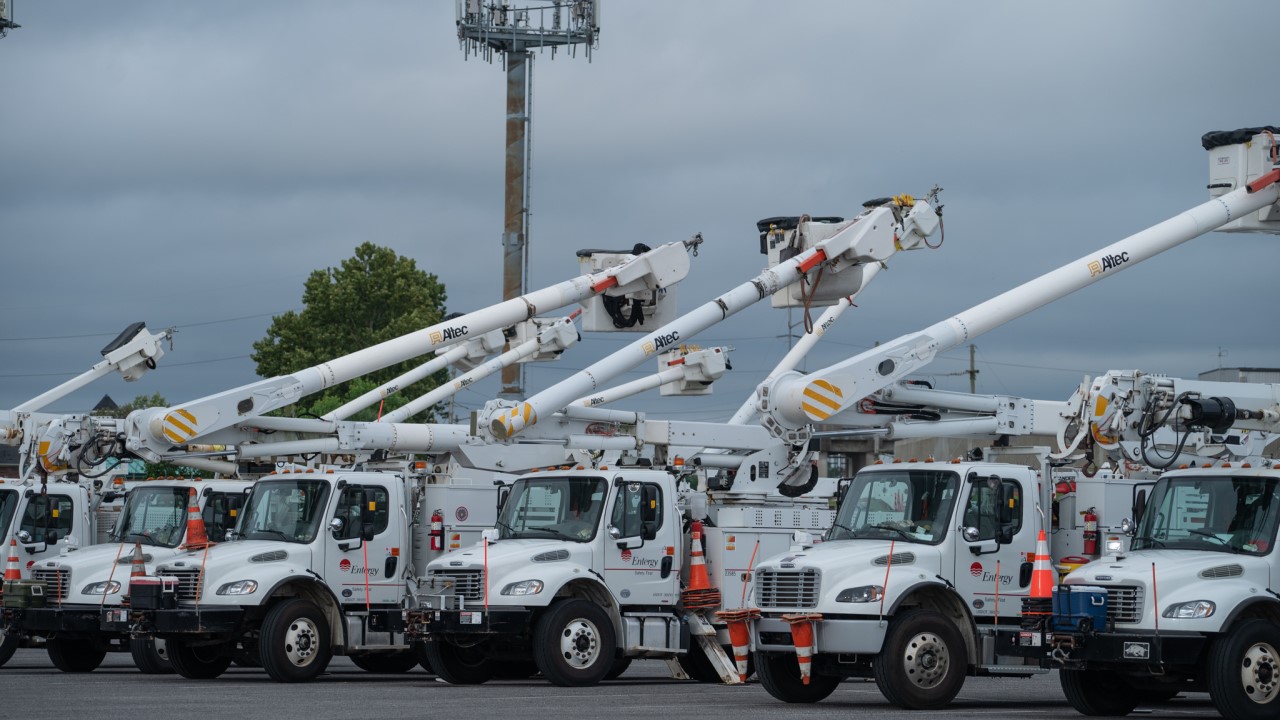 We encourage you to finalize your preparations as Laura approaches the Texas/Louisiana coast.
We continue acquiring more resources for our restoration teams, with nearly 7,400 workers currently ready to restore service for customers whose power may be affected by Laura. These resources include company employees, contractors and mutual aid resources numbering 480 in Mississippi, 5,300 in Louisiana and 1,600 in Texas. These can be relocated as needed to restore service to affected customers.
We stay prepared to respond to storm outages through a very detailed, rehearsed plan that has worked well for us during past storm events.
With landfall expected in Texas, Entergy Texas leadership will keep restoration workers safe while preparing to restore service. We will relocate personnel and equipment away from the impact area to ensure their safety. If Laura damages our facilities, it could take time to make repairs and before we become fully engaged in restoration.
Significant flooding and other accessibility challenges due to the storm will affect our ability to reach some areas of our territory and could delay restoration in those communities.
When restoration starts, keep in mind that if you don't see us working near you, we may be working on another part of the electrical system that you can't see but must be repaired to get power to you.
We have worked to storm-harden our system. From aggressive preventive maintenance programs to using steel transmission structures near the coast, elevating substations that might flood and installing "isolation" devices on lines to reduce outages, our goal is always to restore power safely and quickly.
We continuously keep our communities informed throughout a storm using the following channels:
---