Insights > Kenneth Polite, Former U.S. Attorney, To Lead Entergy's Ethics and Compliance Organization
Kenneth Polite, Former U.S. Attorney, To Lead Entergy's Ethics and Compliance Organization
04/17/2017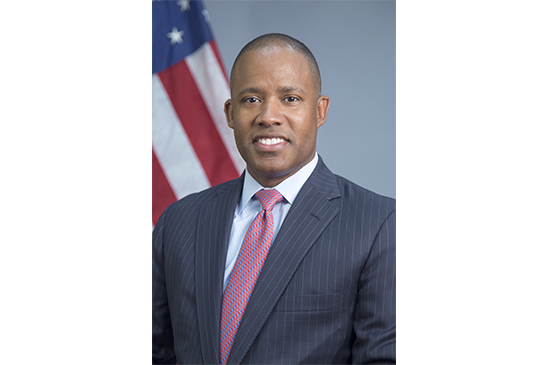 Kenneth Polite, former U.S. Attorney for the Eastern District of Louisiana, will join Entergy's legal, ethics and compliance department, beginning his new role on April 18. After a period of transition, Polite will assume the leadership of Entergy's ethics and compliance department from Neal Jansonius, who recently announced his plans to retire. He will report directly to Marcus Brown, executive vice president and general counsel.
"Kenneth's superior legal acumen, experience leading people and his personal commitment to local communities make him a great addition to our team," said Brown. "He is well suited to upholding and enhancing Entergy's high standards for ethical behavior and our serious commitment to complying with laws and regulations – and doing what's right even when there's no rule to follow. Kenneth and Neal will work together over the spring and summer to prepare for the transition."
A New Orleans native, Polite received his Juris Doctor from Georgetown University Law Center after earning a bachelor's in government at Harvard. He served as a law clerk at the U.S. Court of Appeals for the Third Circuit before joining the Skadden, Arps, Slate, Meagher & Flom law firm in 2000. Polite became an assistant U.S. Attorney in the Southern District of New York in 2007, and later served three years at the Liskow & Lewis firm in New Orleans, where he represented clients in energy, health care, transportation and other industries.
He was appointed by former President Obama to lead the U.S. attorney's office for the Eastern District of Louisiana in 2013. There, as chief law enforcement officer for federal criminal and civil matters, Polite oversaw numerous high-profile criminal cases and led an office with more than 100 employees including more than 50 assistant U.S. attorneys.
Since returning to New Orleans, Polite has chaired the boards of directors for New Orleans College Prep School and Breakthrough New Orleans, a tuition-free program working to prepare middle-school students for rigorous secondary academic programs.
He also served terms on the Louisiana Civil Service Commission and the New Orleans Public Belt Railroad commissions.
The ethics and compliance department implements Entergy's program to promote ethical conduct and compliance with legal and regulatory obligations, including Federal Energy Regulatory Commission regulations. The vice president of ethics and compliance serves as the company's chief compliance officer and as a member of the corporate compliance committee.
---