Insights > Morrilton Crew Mans the Grill for Devil Dog Football Team
Morrilton Crew Mans the Grill for Devil Dog Football Team
12/12/2018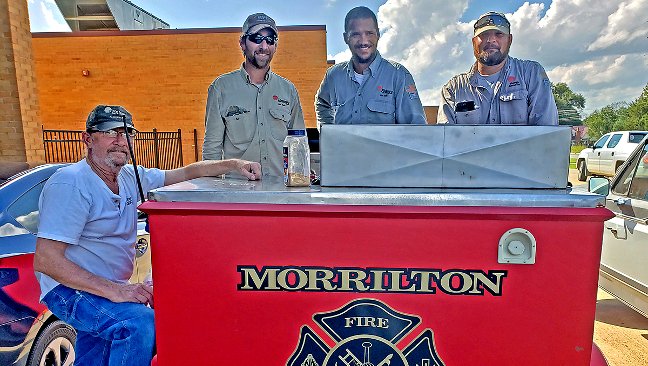 They've got spirit up in Morrilton, even on a Monday. Especially on a Monday, because that was game day for the seventh-grade Devil Dogs, for whom Entergy Arkansas Journeyman Lineman Sammy Pledger's son is #4.
Because the kids don't have time to go home for supper before their Monday night games, the school asked volunteers to come to the school and grill food. Team Entergy Arkansas was all over it.
The grill is provided by the Morrilton Fire Department, and the food was donated by Rocky Muir, a team parent and store owner in Searcy. Mad grill skills were all Entergy Arkansas.
---