Insights > Next Stop: Energy Efficiency
Next Stop: Energy Efficiency
07/22/2021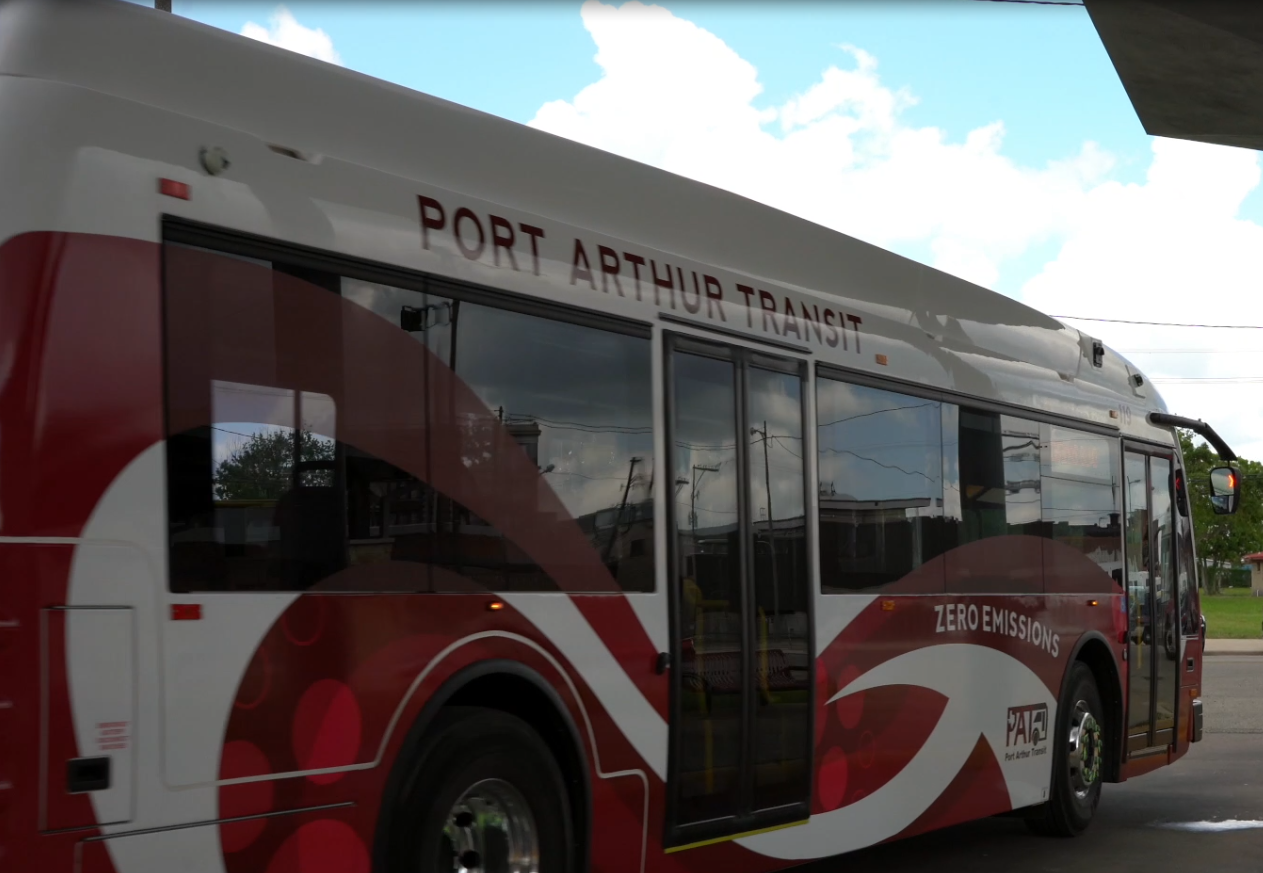 Cities across the world are rapidly adopting electric buses as part of their efforts to become more sustainable and energy efficient. One example closer to home is Port Arthur, the first city in southeast Texas to rollout zero-emission electric transit buses to improve route efficiency and reduce vehicle emissions.
The city started exploring the option of electric buses in 2017 and were awarded two Federal Transit Administration grants in 2016 and 2018. The awards funded the purchase of 10 battery electric buses and supporting charging infrastructure.  Port Arthur Transit (PAT) has since deployed 10 battery electric buses that are stationed downtown, along with supporting infrastructure and charging stations.
As part of PAT's effort to implement battery electric buses, they looked to Entergy Texas to help make this project a reality.
"We initially worked with Entergy to review the design plans, to make sure that the proper transformers, the conduits, and everything that would be needed to run to the charging stations would be implemented," said Ivan Mitchell, transit director for the city of Port Arthur. "They also played a great role in the construction phase as we were constructing the facilities to charge the vehicles."
Entergy Texas was able to assist the city of Port Arthur through Entergy's eTech program that promotes the adoption of electric-powered alternatives to many applications that traditionally require fossil fuels. Entergy Texas also provided the power needed to fulfill operations for the electric buses, gave financial incentives to help offset costs, and helped the city's transit team understand the impacts of running the buses.
"As part of Entergy's focus on customer centricity, the partnership with Port Arthur is the latest example of the company's efforts to develop more solutions for customers to solve frictions in their fleet operations through electrification and hopes to collaborate with other local initiatives to create a sustainable future," said Scott Barrios, senior account manager for Entergy's eTech program.
Additional benefits of electric buses include significant cost savings in maintenance. With the use of more dependable buses PAT expects to see an increase in passengers due to more service reliability. Deploying battery electric buses in place of traditional buses also reduces energy consumption and emissions, including greenhouse gases. The electric buses also consume less energy per mile than buses that use other common propulsion technologies, such as gasoline, diesel, and natural gas engines.
---