Insights > A Partnership. A Friendship. A Community: NOPS Employees Awarded Giving Hope Plaque
A Partnership. A Friendship. A Community: NOPS Employees Awarded Giving Hope Plaque
04/19/2021
At Entergy New Orleans, giving back and volunteering gives our employees, community partners and neighbors a chance to develop lasting friendships. While our service to the community is at the heart of our vision to power life, it is always a warming feeling to see our relationships come full circle.
In March, our community partners at Giving Hope honored New Orleans Power Station employees with a Giving Hope plaque in recognition of their work with the Food Pantry of New Orleans. Volunteers recently spent time cooking, preparing and serving meals to the community for Hope Day at the Food Pantry of New Orleans. Volunteers also packaged meals for families who were in need. Hope Day is a quarterly event created by NOPS employees as a day dedicated to giving back to the local community.
A Partnership. A Friendship. A Community: NOPS Employees Awarded Giving Hope Plaque from Entergy on Vimeo.
William Powell, New Orleans Power Station plant manager, also was recognized by Giving Hope as a Hope Hero. The title was presented to him in November 2020 for outstanding service provided by the NOPS team.  
"Partnering with Giving Hope has helped us understand the heart and soul of New Orleans East. This experience enabled me and my team to fellowship on a different level with the community, truly highlighting the difference between customer service and community service," said Powell. "One of the most precious tenets is charity and it brought great pleasure to work with the Giving Hope Foundation to make a difference in the lives of others."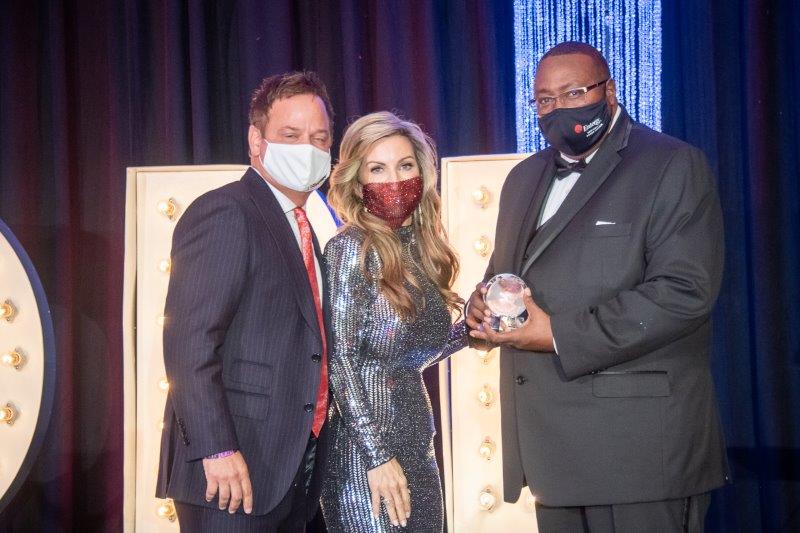 William Powell accepted the Hope Hero Award in November 2020.
Pictured left to right: Giving Hope Founders Troy and Tracy Duhon, William Powell, New Orleans Power Station plant manager
Before the COVID-19 stay at home orders were put in place, Hope Day was one of the last events that NOPS employees volunteered for in person with Giving Hope.  The volunteers prepared lunch and food baskets, and fellowshipped with the residents of the Ville St. Maurice retirement home. To continue their commitment while social distancing, the team donated bags of personal care items to the residents that included soap, shampoo, toothpaste and more during the fall and winter of 2020.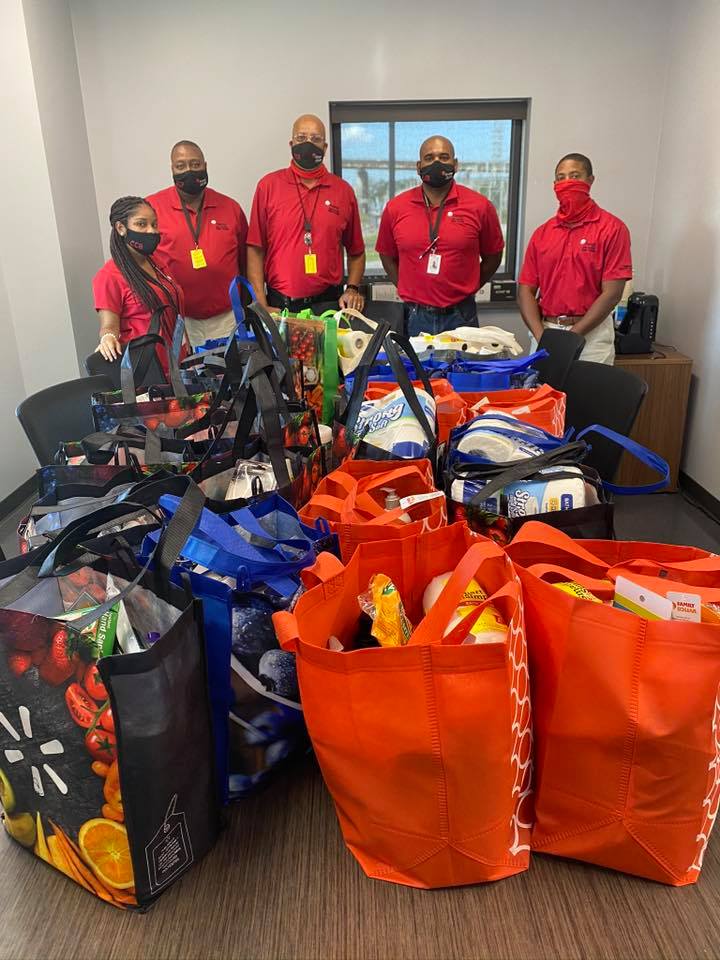 Corporate Social Responsibility at Entergy:
For more than 100 years, Entergy has powered life in our communities through strategic philanthropy, volunteerism and advocacy. Entergy's corporate social responsibility initiatives help create and sustain thriving communities, position the company for sustainable growth and are aligned with the United Nations Sustainable Development Goals. Our top CSR priorities are education/workforce development, poverty solutions/social services and environmental programs. Entergy annually contributes $16-$18 million in shareholder-funded grants to approximately 2,000 nonprofit organizations in the communities where we operate. In addition, our employees volunteer approximately 100,000 hours annually in our communities valued at more than $3 million.
---