Insights > Power Principle: A Conversation with Stephen Garrison
Power Principle: A Conversation with Stephen Garrison
03/29/2018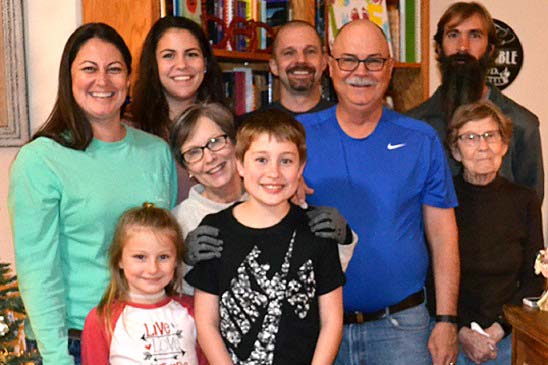 Stephen Garrison is a senior lead engineering associate with Entergy Arkansas. He's been a part of the Entergy family for 32 years.
What is your power principle at work? My power principle is to provide the best customer service possible to external and internal customers. I am obsessed with communicating with customers after contact with the phone centers, until the meter is set. I also become a point of contact for billing and other inquiries even after the customer has service.
What motivates you to live and work safely? The security and safety of my family, co-workers and customers avoiding pain and suffering motivates me. Remember, if you or I hurt, so do the ones around you and me.
What do you do at Entergy? I design overhead and underground distribution to serve customers.
What is the best work-related advice you have ever been given? My father was born in 1910. At 16 years old he stood in line for his first job for a Texas trucking company. He was told to look behind him — if he did not show up for work or failed to meet expectations, he should remember those behind him wanted his job. I have never forgotten that, nor have I ever been unemployed.
What do you want others to know about Entergy? This is a good company. It has provided me the ability to stay healthy, make money and have fun. And I look forward to my retirement!
What is your proudest moment at Entergy Arkansas? A proud moment during Hurricane Katrina restoration, in Tylertown, Mississippi, will never be forgotten. I was at the last account on the end of a line at a normal open point waiting for the circuit to come hot. The family was looking forward to the lights coming back on and when they did, the little boy asked his dad, "Can I play with my game now?" When his dad replied, "Yes," the look on the little boy's face was priceless! We provide a valuable service.
Are you involved in your community? I have been on the Heber Springs City Council, a Heber Springs volunteer fireman and retired from the Arkansas Army National Guard. I have also been active as an Entergy liaison for Arkansas 811 and a contact for Arkansas Utility Protection Services, better known as ARKUPS.
Would you like to join Stephen as he powers the lives of customers in the Southeast? Check out career opportunities with Entergy! You can also keep up with Entergy career opportunities by following us on LinkedIn! 
---