Insights > Power Principles: A Conversation with Mark Russell
Power Principles: A Conversation with Mark Russell
11/21/2017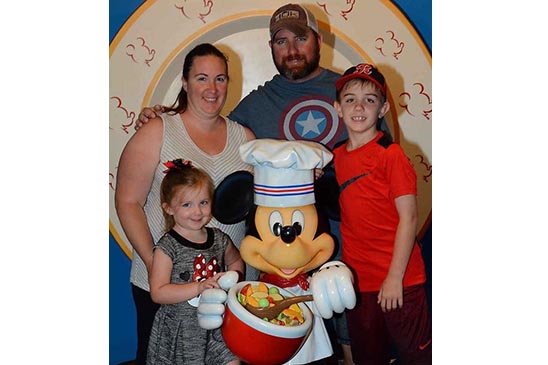 Mark Russell, senior construction and maintenance mechanic with Entergy New Orleans. He's been a part of the Entergy family for nine years.

What is your power principle? Just as safety is Entergy's core value, it's mine too. I always strive to keep safety first in all I do, and to help my co-workers do the same, so that the entire team can go home to our families each evening the same way we came to work that morning.

What motivates you to live and work safely? My family motivates me. Not only do I want to provide for them, but I also want to be a good husband and father, as well as a good friend and coach to all. None of that is possible if I don't live and work safely.
What is the best work-related advice you've ever been given? The best work-related advice has always been to stay focused on the task in front of you. I've been told, "Don't work the job until you arrive at the job," which means think about what you're doing when you're doing it. For example, when you're driving to the next job site, never picture or imagine the job until you lay eyes on it. Focus on the job at hand – driving – until you're safely there.

As we recently honored all veterans, we salute Mark for his dedicated military service. Mark was in the U.S. Army Reserve from 2002-2014 and held the rank of sergeant. Learn more about Entergy's commitment to the military.
Would you like to join Mark as he powers lives for customers in the Southeast? Check out career opportunities with Entergy! You can also keep up with Entergy career opportunities by following us on LinkedIn!
---