Insights > Progress Report from Haley Fisackerly, President & CEO, Entergy Mississippi, Inc.
Progress Report from Haley Fisackerly, President & CEO, Entergy Mississippi, Inc.
09/12/2016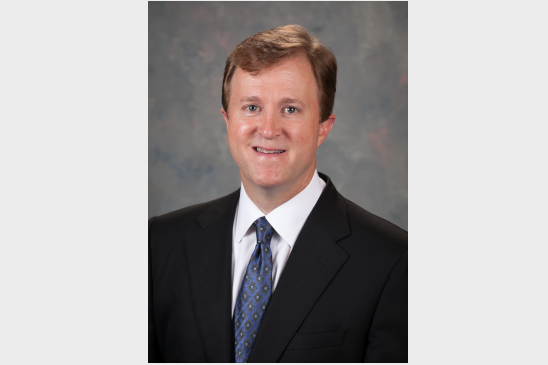 At Entergy Mississippi, we believe there are four key expectations Mississippians have for their electric utility companies:  
provide reliable, reasonably priced power,
keep up-to-date on technological advances for customers,
be a helpful partner in economic development, and
be a good corporate citizen.
We believe we're making great strides in these areas, and want to give you a progress report on some of our activities in 2016 so far:
$80 Million Savings for Customers
In late 2013, Entergy Mississippi became the first Mississippi utility to join the Midcontinent Independent System Operator (MISO) – an organization that manages the flow of power on the grid and operates a competitive - yes, competitive - market for the sale of electricity. The Mississippi Public Service Commission has credited Entergy's entry into this new market with saving our customers more than $80 million over the last two years – or almost $4 per month on the typical residential bill. This is one of the reasons our rates are more than 20% below the national average.
New Technology for the Grid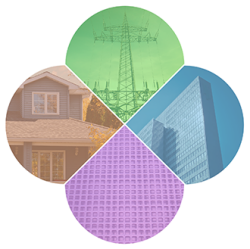 We're embarking on a long-term effort to bring technological advancements to our power grid. This investment in a smarter grid will pave the way for a wide range of benefits to our customers and the communities we serve. Infrastructure upgrades aren't always the most exciting thing we do, but they're one of the more important. A strong and modern electrical grid is every bit as vital as water, sewer and road infrastructure. Some of the improvements we're making are:
replacing some wooden poles with stronger composite material,
changing from copper to aluminum conductors,
swapping out traditional meters for more advanced digital meters,
building new transmission and distribution lines to deliver electricity to growing industries and communities.
increasing tree-trimming and other vegetation management efforts, and
U.S. Corporate Citizenship Leader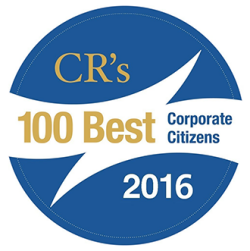 Entergy Corporation was recently named # 18 on Corporate Responsibility Magazine's 2016 list of the 100 Best Corporate Citizens in the U.S. – higher than well-known companies like Coca-Cola, FedEx, Nike and Exxon. Entergy was recognized for our work in philanthropy, volunteerism, economic development and environmental improvements. Entergy was also recently honored by the national Points of Light Foundation as a "Civic 50" corporation – one of the "50 most community-minded corporations in America." Our company takes its role as a corporate citizen very seriously, and it is nice to see our employees recognized for their hard work in our communities.
$1 Million for Mississippi's Workforce
Through our recently-announced "People Power Initiative", Entergy Mississippi is making a multi-year investment of more than $1 million from shareholders to help prepare the state's workforce and raise our state's competitive level to attract business and industry. The focus of the investment is to engage and inspire middle and high school students through innovative, hands-on STEM programs, and to fund scholarships that will be awarded to outstanding students who might not otherwise be able to attend college.
Customer Satisfaction Leader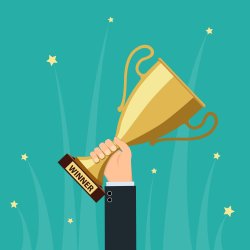 JD Power recently released its latest customer satisfaction results for the nation's electric utilities, and Entergy Mississippi was one of the top scorers. JD Power ranked 137 utilities based on price, outage duration and frequency, customer problem resolution, corporate citizenship and other factors. Entergy Mississippi was at the top of the list of brands in the South for overall customer satisfaction. In addition, Entergy Mississippi was listed as one of the most improved brands over the last year.
Cheaper Lighting for Mississippi Cities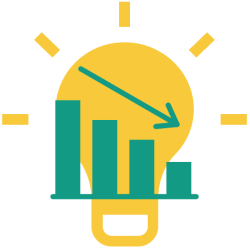 In recent years, due to decreases in cost, Light Emitting Diode (LED) lighting has emerged as a quality technology for street and area lighting, and a popular customer option. Municipalities are especially interested in upgrading to LED lights and have asked us to incorporate these into the municipal lighting rate schedule. We recently got approval from the Mississippi Public Service Commission on a new lighting schedule effective immediately. As a result, cities in our service area will see a significant reduction in their lighting bills. This is good news for cities and tax-paying customers.
As you can see, from reasonably-priced power to economic development to philanthropy to new technology and innovation, the men and women at Entergy Mississippi are not only powering Mississippi, but helping make our state a better place to live, too.
---