Insights > Restoration Update
Restoration Update
04/17/2020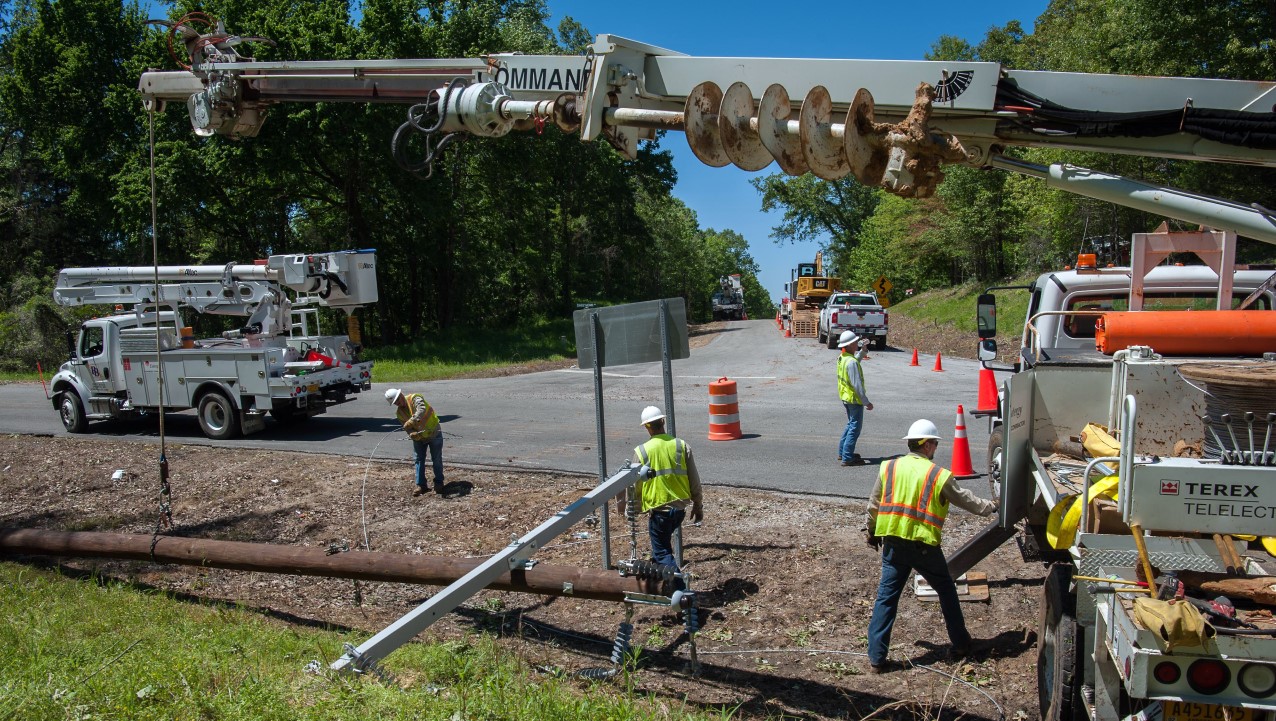 Our restoration workforce is nearing completion of electrical service restoration for our 196,000 Entergy customers who lost power due to the Easter Sunday storms. After four days, our dedicated restoration workforce has restored 85% of our customers who lost power due to the Easter Sunday storms.
Restoration in Mississippi is completed outside of Grenada, where 723 customers remain without power. We expect most customers in and around Grenada to be restored this afternoon, with the remaining restored by the end of the day.
At 6:45 a.m. this morning, our View Outages map showed 29,587 customer outages in Arkansas. Most outages will be restored by late tonight. In Pine Bluff, damage assessment with the assistance of helicopter and drone assessments revealed more damage be repaired in the area. Approximately 200 additional workers arrived in the area yesterday. All customers who can safely take power are expected to be restored by late April 18.
We have nearly 5,000 workers restoring service for our customers from within our company and from contractors and our mutual assistance agreements with utilities.
In some cases, customers may need to make repairs to customer-owned equipment – the meter base – where electricity enters the structure. If damaged, then repaired, customers must obtain inspections before we are able to safely restore power to these locations.
It is frustrating to be without power for this long, but the storm caused extensive damage to our system that we must repair. At 7 a.m. today, total damages to our distribution system included 2,146 utility poles, 452 transformers and 3,719 spans of wire damaged or destroyed. In our transmission system, total damages included 113 Entergy-owned substations and nearly 1,000 miles of transmission lines out of service.
Most of the remaining outages are in heavily-damaged areas requiring more extensive repairs. Special equipment may be needed to make your repairs which may delay the restoring of your power. A big problem we face is the widespread amount of debris hindering access to electric facilities. Tree trimming and removal crews are working hard to clear the way.
Safety remains our key value during power outages restoring service after severe weather. The greatest danger during and after a storm like this is from downed power lines. If you see a power line on the ground or in the trees or bushes—do not go near! Call Entergy at 800-9OUTAGE (800-968-8243).
Do not approach utility workers at a job site. Our work sites can be dangerous locations and interruptions will slow our workers' progress. This is especially true regarding social distancing and other aspects of the response to COVID-19.
If you don't see us working near you, keep in mind that we may be working on another part of the electrical system that you can't see but is needed to get power to you. It can be frustrating for you if you see trucks move away from an area before power is restored. Our work, however, must take place in a certain order, determined by a restoration plan that considers how electricity flows to your neighborhood and prioritizes critical customers. Trucks and workers will return to your area as soon as possible to complete the restoration work.
View photos of storm damage here.
---