Insights > Softball Tournament Raises $2,500 for The Power to Care
Softball Tournament Raises $2,500 for The Power to Care
12/12/2018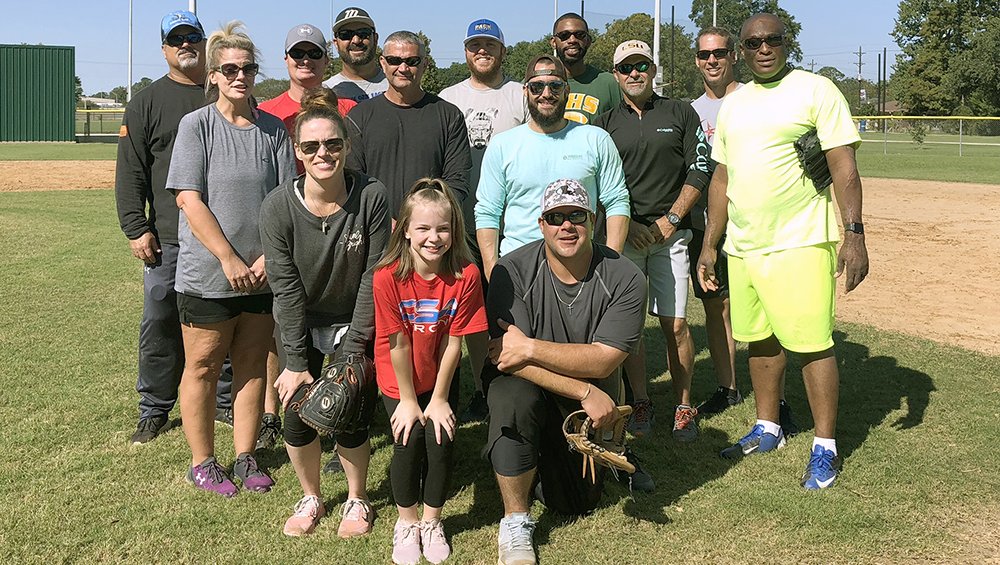 Rise Up Lights placed first in The Power to Care softball tournament. Members were J.R. Lawdermilt, Melissa Lawdermilt, Chris Roy, Joseph Howe, Gerard Landry, John McBeth, Jeremy Marshall, Mark Lee, Berry White, Brad Hopkins, Kyron Scott, Ginger Sibley and Hunter Lee.
Entergy employees in Louisiana went to bat for some of the most vulnerable in our communities during The Power to Care inaugural softball tournament.
Six teams participated in the tournament at Rivault Park in Port Allen, Louisiana, and raised $2,500 for The Power to Care through entry fees, a raffle and concession sales. Entergy shareholders matched the proceeds, which brought the total benefit to The Power to Care to $5,000.
The Power to Care program provides utility bill payment assistance to qualifying elderly and disabled Louisianans experiencing immediate financial hardships.
"This was an employee-led initiative that originated in our Employee Advisory Councils," said Nicole Grille of Entergy Louisiana public affairs. "The success of the event in its first year shows just how passionate our employees are about not only friendly competition, but also supporting the communities where they live and work."
The tournament saw a lot of competitive play, but at the end of the day, the Rise Up Lights (a combination of employees from Denham Springs and Zachary networks) soared to first place.
Also, numerous employees volunteered during the tournament by handling registration, working the concession stand, hosting a raffle contest and cleaning up afterwards.
---