Insights > Transmission Upgrades Keep Power Flowing Throughout Arkansas
Transmission Upgrades Keep Power Flowing Throughout Arkansas
08/20/2020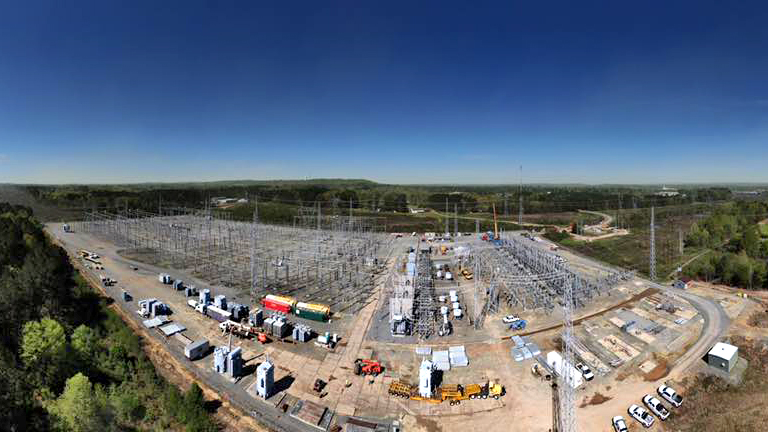 Power outages happen. Unfortunately, we can't control the weather or animals, but we can control how well we strengthen our system to prevent a disruption to your day.
Over the past five years, Entergy Arkansas has made reducing outages a priority – so much so we have invested over $700 million to reduce customer interruptions by over 40%. With this investment, we have strengthened our transmission system specifically to support load growth, reliability and keeping our customers' costs low. So, what does this look like?  
We can keep our customer rates below the national and regional average by providing our system access to affordable power and dispersing it to communities across our state.
Since 2015, Entergy Arkansas completed 21 major transmission line rebuilds and new transmission line construction projects that have increased the capacity of our system as well as our ability to move energy economically and efficiently. Three projects have reduced energy production costs and energy losses. These efforts included upgrading transmission lines from ANO to Pleasant Hill substation to 500 kV, installing 500 kV lines in Mabelvale and upgrading transmission lines between Mabelvale, Bryant and South Bryant.
All completed between 2018 and 2019, these projects were focused on upgrading our transmission lines and replacing equipment. With these advancements, we were able to reduce congestion on our system and provide our customers cheaper, more reliable power.
Customers in Russellville, Brinkley, Crossett, El Dorado, Emerson and Magnolia were also among those who have benefited directly from some of these transmission infrastructure upgrades. These improvements helped give us access to wholesale electric markets and allow us to more efficiently and cost effectively deliver energy to our customers.
We invest to ensure our existing substations and structures continue to provide safe power to your homes and businesses. In the last five years, we have directed significant resources to update our equipment and patrol our lines with drones allowing us to quickly and safely restore power during an incident.
But our work is never done. We plan to allocate more than $39 million in 2021 to improve our transmission system so you can continue to have days without interruptions. We power life in Arkansas by investing in projects that benefit the customer and support the economic growth across our great state.
---