Insights > Well Over Half Entergy Arkansas Customers Have New Advanced Meters
Well Over Half Entergy Arkansas Customers Have New Advanced Meters
01/06/2021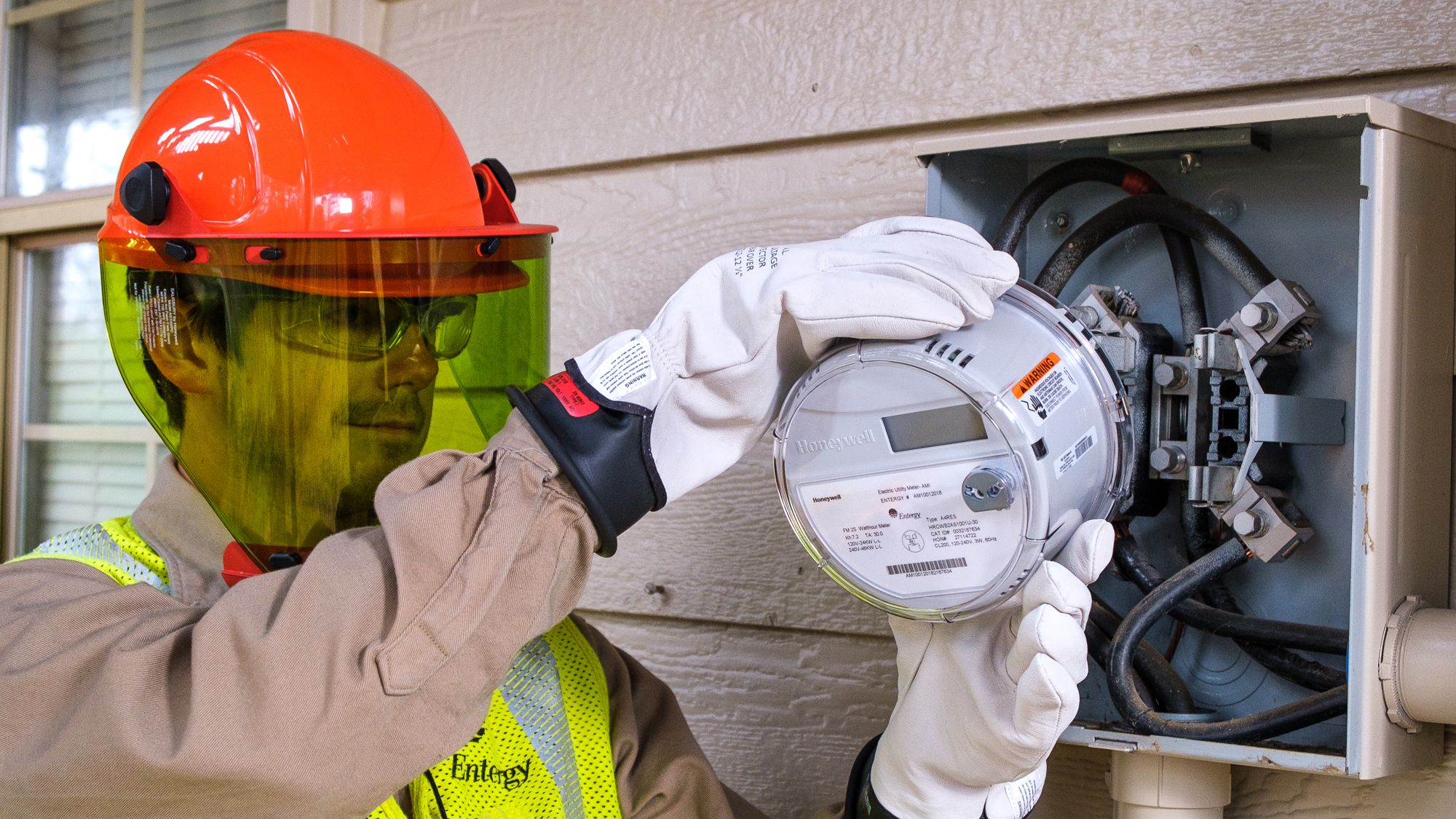 Got your new advanced meter yet? As we begin the new year, we've already upgraded about 407,000 meters in Arkansas. We're on track to have all 715,000 customers converted to advanced meters by the end of this year.
Across the four states in which we have operating companies, Entergy passed the 2 million milestone Dec. 14.
To check the status of your advanced meter installation, visit energyfuturearkansas.com.
Advanced metering is digital technology that enables secure two-way communication between the customer and Entergy Arkansas. Each meter is equipped with a network radio. The radio transmits meter readings to the electric network access point, housed on an electric pole near the meter. This data is then transmitted to the utility through a secure cellular network. After a customer's meter is installed, they may access their online account to view daily energy use, displayed in 15-minute increments.
Upgrading to advanced metering has numerous benefits, including:
New online tools are available to customers with a new meter that help them better understand and manage energy usage more effectively, which can lead to energy usage reduction and potentially lower bills.
No more waiting until the end of the month to review energy usage. Via the online tools, customers can log into their account at any time and view how much electricity has been used. Usage data is updated about every four hours.
With better information, Entergy Arkansas can answer customers' billing and service questions more quickly and effectively, improving customer service.
The company will have a clearer real-time picture of the power grid and how it is operating. Outages can be identified more accurately, so crews can arrive on the scene more quickly to make repairs.
Learn more about the company's vision for a smarter energy future in Arkansas, check your meter status and more by visiting energyfuturearkansas.com.
Also, see specific information HERE regarding the conversion of meters on agricultural electric irrigation well pumps.
---