Insights > Worst-Case Scenarios Get a Workout During GridEx
Worst-Case Scenarios Get a Workout During GridEx
11/22/2019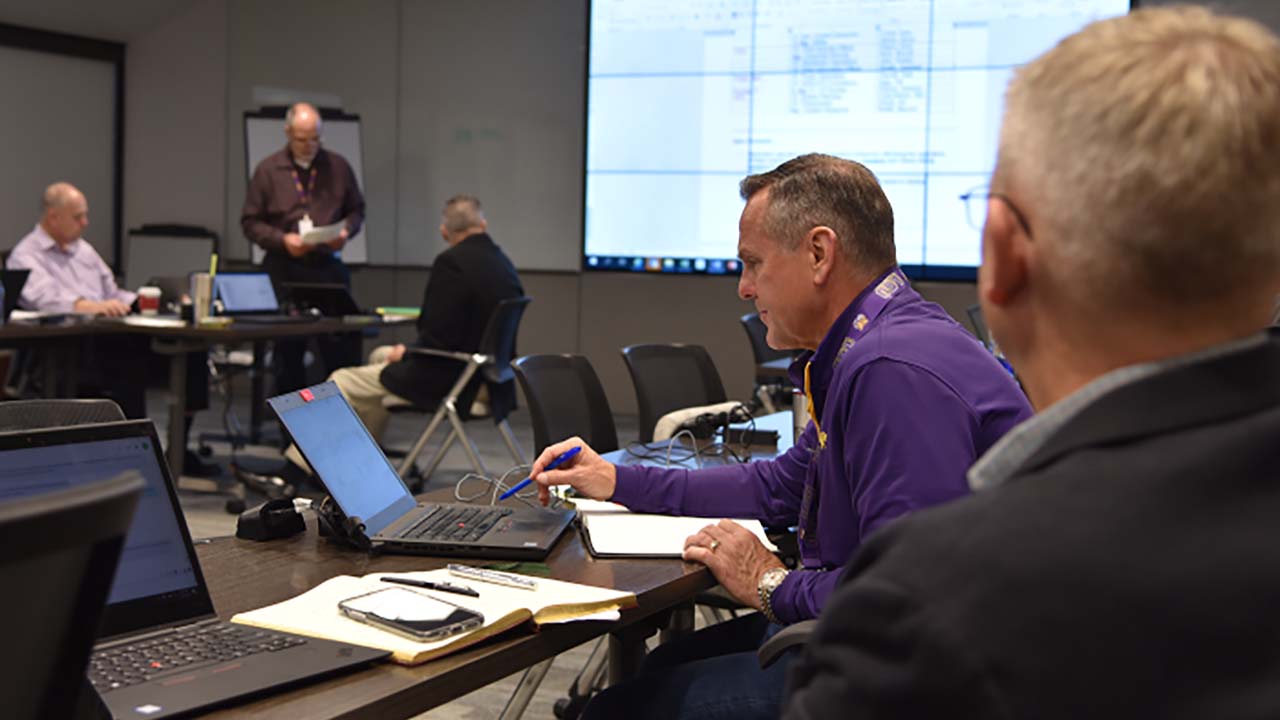 For the second time, more than 150 employees from across the company came together to exercise Entergy's ability to respond to a multifaceted event in the North American Electric Reliability Corporation's Grid Security Exercise. Happening every two years, GridEx is an operational exercise for utilities and other stakeholders in the industry during which participants respond to simulated events testing their internal and external response.
 
"Physical and cyber-attacks on grids around the world are an unfortunate reality we face today in our industry," said Executive Vice President and Chief Operating Officer Paul Hinnenkamp, who participated with the system incident command. "As we continue on our journey to be recognized as the premier utility, we must be able to respond safely and effectively to all incidents that affect our stakeholders."​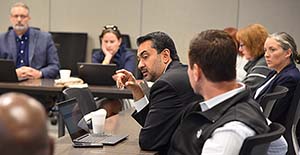 This year's exercise drew individuals from transmission, the utility, system planning and operations, IT, power generation, corporate communications, customer operations, corporate support, corporate security, NERC-CIP, the chief security officer's organization, incident response and system incident command. The team responded to simulated cyber-attacks on operations systems, coordinated physical attacks on transmission infrastructure and power generation facilities​, and an active shooter situation. 
 
Planning such a complex, possible scenario that provides realistic injects for each department takes a lot of time and many resources. The planning team, led by Senior Incident Response Manager Mike Fricke and Incident Response Manager Maurice Rieffel, and comprised of individuals from each participating business function, has been at work for nearly a year customizing the exercise to Entergy's available resources and real-world operational environment. 
 
"Responding to simulated coordinated cyber and physical security threats and events like the ones presented in this year's exercise tests our plans, crisis communication abilities and overall readiness," said Incident Commander and Director of Incident Response, Louie Dabdoub. "The exercises over the past two days have helped us identify opportunities where we can improve and reduce risks, driving us to response excellence."
---