News Release > Barrett Named Customer Service Vice President
For Immediate Release
Barrett Named Customer Service Vice President
04/04/2019
Longtime Entergy Texas leader Stuart Barrett has been named vice president of customer service for Entergy Texas.  This new organization is focused exclusively on ensuring that Entergy Texas is providing customers an exceptional customer experience, while also developing the energy solutions to meet their needs today and into the future.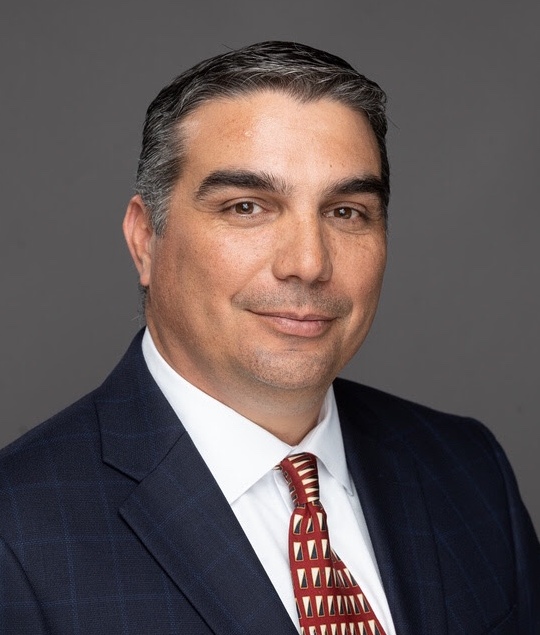 "At Entergy Texas, we are committed to ensuring we are exceeding our customers' expectations and providing them exceptional service," said Sallie Rainer, president and CEO of Entergy Texas. "We are in the process of transforming our business to better partner with our customers by providing solutions to meet their unique needs. Stuart's appointment to this new group will be invaluable as we develop those solutions in the future."
The new customer service team will provide a coordinated focus by integrating customer service, customer support, energy efficiency and community development all under one leader.
Prior to his new role, Barrett served as director of resource planning and market operations for Entergy Texas, a position he held since 2014. In that role, he was responsible for the planning of fuel, generation, transmission and wholesale power activities for the company. Additionally, he was also responsible for Entergy Solutions, the multi-faceted energy efficiency programs designed to reduce costs and energy consumption for a number of Entergy Texas' customer groups.
Barrett came to Entergy Texas after serving three years as director of commercial operations within Entergy Corporation's system planning and operations organization.  He began his career with Entergy in 1997, first as an analyst in the accounting department, then moving to the finance department's utility planning group to focus on the production of five-year business plans for the utility. Other areas of responsibility included power marketing, power contracts, energy analytics, cost allocations and gas, oil and power settlements.
Barrett earned a bachelor's degree from Louisiana State University and his MBA from the University of New Orleans.
Entergy Texas, Inc. provides electricity to approximately 458,000 customers in 27 counties. Entergy Corporation (NYSE: ETR) is an integrated energy company engaged primarily in electric power production and retail distribution operations. Entergy owns and operates power plants with approximately 30,000 megawatts of electric generating capacity, including nearly 9,000 megawatts of nuclear power. Entergy delivers electricity to 2.9 million utility customers in Arkansas, Louisiana, Mississippi and Texas. Entergy has annual revenues of $11 billion and nearly 13,700 employees.
-30-
entergytexas.com
twitter.com/EntergyTX
facebook.com/EntergyTX
---