News Center > Changes Ahead for Company's Executive Leadership Team; Mark Savoff and Jeff Forbes Announce Retirement in 2016
For Immediate Release
Changes Ahead for Company's Executive Leadership Team; Mark Savoff and Jeff Forbes Announce Retirement in 2016
10/04/2015
CONTACT
Mark Sullivan
Media
(601) 433-5420
msulli5@entergy.com
 
Paula Waters
Investor Relations
(504) 576-4380
pwater1@entergy.com
Tim Mitchell Named Acting Chief Nuclear Officer
 
NEW ORLEANS -- Entergy Corporation (NYSE: ETR) announced that Mark Savoff, executive vice president and chief operating officer and Jeff Forbes, executive vice president and chief nuclear officer, plan to retire, effective first quarter 2016. Both leaders will transition to an advisory role beginning Nov. 1 until their effective retirement dates. Tim Mitchell, a 26-year Entergy nuclear veteran, has been named acting chief nuclear officer for the fleet, effective Nov. 1.
In an organizational change, the chief nuclear officer will report directly to Entergy Chairman and CEO Leo Denault. To fill the CNO role, Entergy will conduct an external candidate search including consideration of Mitchell.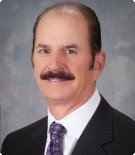 Savoff joined Entergy in December 2003 as executive vice president, operations. In June 2010, he was given the added responsibility for nuclear operations and was named chief operating officer, which also encompasses transmission, fossil generation, capital project management and technology, safety and human performance, system planning and operations, and North American Electric Reliability Corporation critical infrastructure protection compliance.
During his tenure with Entergy, Savoff has led significant business projects, most recently providing executive leadership for the company's operational transition to the Midcontinent Independent System Operator, or MISO, as the regional transmission operator; construction of the Ninemile Point Unit 6 plant ahead of schedule and under budget; and the optimization of the fossil fleet.
Savoff was a driving force in the establishment of the capital projects organization and helped lead the company's compliance with NERC mandatory reliability standards. All of these efforts helped provide safe, reliable, reasonably priced power solutions for the Entergy customer base.
"On behalf of the entire Entergy leadership team, I want to thank Mark for his years of service to the company and everything he has done to help drive the vision and mission for the business forward," said Denault. "As the longest serving member of our senior executive team, Mark and I have worked closely for 12 years. His counsel, leadership and friendship will be missed. I wish Mark happiness in his retirement." Savoff's successor will be named at a later date.
Prior to joining Entergy, Savoff served at GE for more than 25 years in numerous leadership roles, including vice president and corporate officer at GE Power Systems. He led the turnaround of GE's nuclear services business with improved customer service and quality and double-digit operating margins. He also previously served as general manager of GE's global nuclear fuel business, and was president of Reuter-Stokes, a wholly-owned GE subsidiary that supplies environmental and gas turbine monitoring equipment, components for radiation detectors, harsh environment sensors, and sensors for monitoring nuclear power plant output.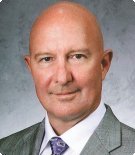 After 37 years in the nuclear energy industry, with a dozen of those at Entergy, Forbes will also retire in early 2016. He joined Entergy in August 2003, and previously served as senior vice president, nuclear operations, overseeing 11 nuclear units, before moving into the role of chief nuclear officer. He also directed regional operations for Entergy's Utility nuclear plants, and served in site vice president roles at Arkansas Nuclear One and Grand Gulf Nuclear Station. He began his nuclear career in 1978 as an operations engineer at Duke Energy's Oconee Nuclear Station.
"I greatly appreciate Jeff's 12 years of company service and his leadership as chief nuclear officer for the fleet," Denault said. "Retirement is something Jeff has contemplated for some time, and on behalf of the leadership group, I wish him and Mary well in this next chapter of their life together."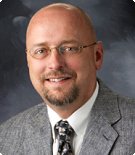 Currently senior vice president, nuclear operations, Mitchell assumes the acting chief nuclear officer role. "The nuclear business is facing significant challenges at the fleet and site levels," Denault said. "We must continue driving towards excellence by operating our facilities safely, securely and reliably. Tim knows the business, has robust technical knowledge, and is widely respected across the fleet and within the industry."
Mitchell will work closely with site, fleet and company leaders, as well as represent Entergy in the nuclear energy industry.
Mitchell joined Entergy in 1989 as a plant engineer at ANO. Prior to assuming responsibility for the safety, security, and reliability of the operating fleet, Mitchell held a number of managerial and leadership roles including site vice president and general manager, ANO; engineering director, Waterford 3; and senior vice president of engineering and technical services.
Entergy Corporation is an integrated energy company engaged primarily in electric power production and retail distribution operations. Entergy owns and operates power plants with approximately 30,000 megawatts of electric generating capacity, including nearly 10,000 megawatts of nuclear power, making it one of the nation's leading nuclear generators. Entergy delivers electricity to 2.8 million utility customers in Arkansas, Louisiana, Mississippi and Texas. Entergy has annual revenues of more than $12 billion and approximately 13,000 employees.
-30-
http://www.entergy.com
Twitter: @entergy; @entergynuclear
Facebook:  www.facebook.com/entergy or
www.facebook.com/entergynuclear
---