News Center > Damage Assessments and Restoration Underway Following Severe Weather
For Immediate Release
Damage Assessments and Restoration Underway Following Severe Weather
01/11/2020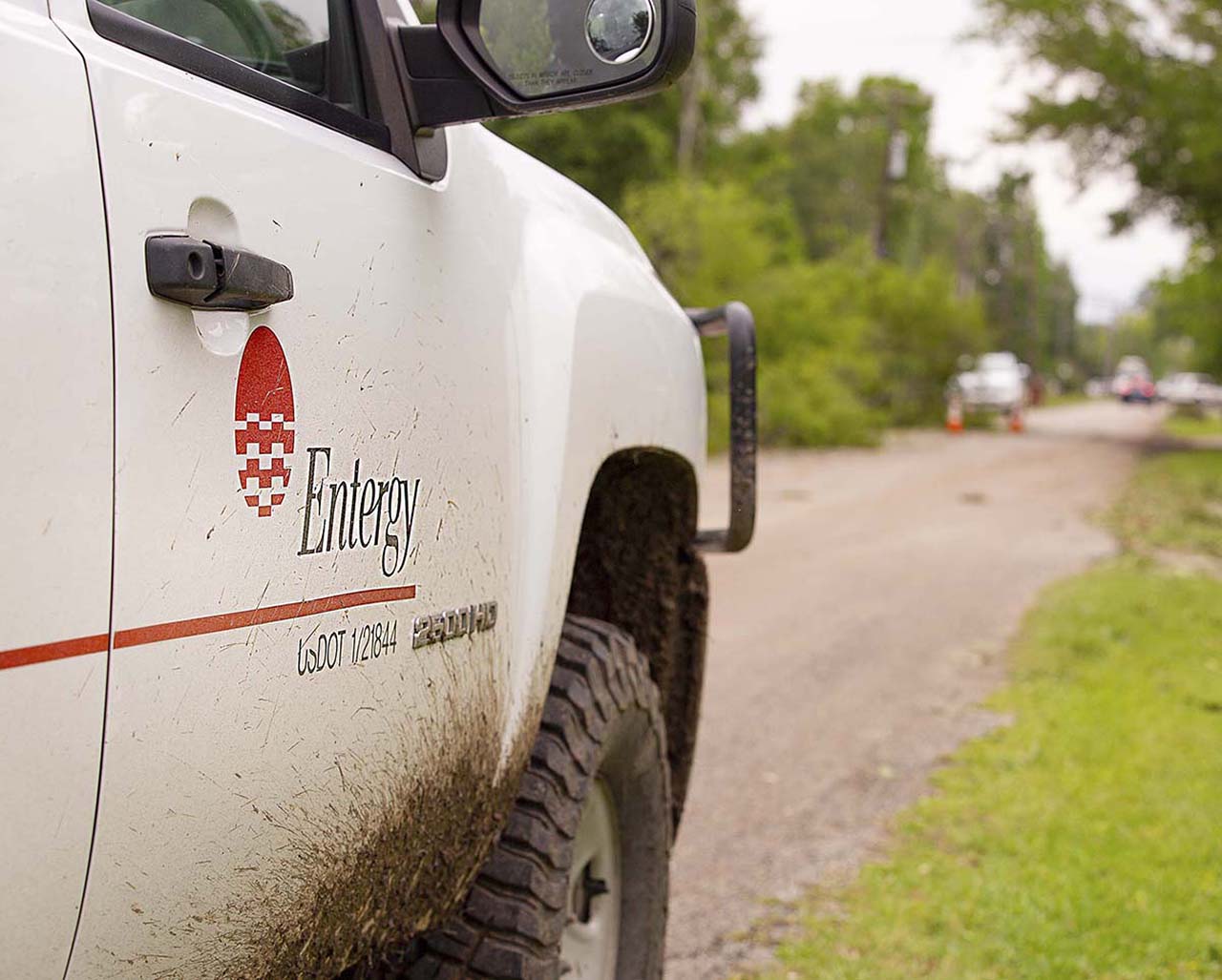 A strong cold front moved through Southeast Texas overnight and brought damaging wind and severe thunderstorms to Entergy Texas' service area.
As of 10:00 a.m., around 7,000 Entergy Texas customers were without power, down from more than 19,000 around 6:00 a.m. this morning. The hardest-hit areas are Grimes, Walker, Montgomery and Hardin Counties. Crews are assessing damage and restoring power as quickly as is safely possible. Entergy has brought in additional crews to assist in restoration work.
"We know how vital electricity is for our customers," said Stuart Barrett, vice president of customer service for Entergy Texas, Inc. "We have made good progress following last night's storms and continue to work to respond to a number of outages across the region."
Customers are urged to use precaution and stay away from downed power lines, and any debris that may be around it as the line may still be energized. Customers should contact Entergy immediately by calling 1-800-9OUTAGE to report downed lines. For more emergency tips, visit the Entergy Storm Center.
As we complete our assessment and continue restoration, we will keep you informed using the following channels:
Entergy Texas, Inc. provides electricity to approximately 450,000 customers in 27 counties. Entergy Corporation is an integrated energy company engaged primarily in electric power production and retail distribution operations. Entergy owns and operates power plants with approximately 30,000 megawatts of electric generating capacity, including nearly 9,000 megawatts of nuclear power. Entergy delivers electricity to 2.9 million utility customers in Arkansas, Louisiana, Mississippi and Texas. Entergy has annual revenues of approximately $11 billion and more than 13,000 employees.
-30-
Twitter: @EntergyTX
Facebook: Facebook.com/EntergyTX
---