News Center > Entergy Arkansas Hires Melanie Taylor for Customer Service Director for Central Arkansas
For Immediate Release
Entergy Arkansas Hires Melanie Taylor for Customer Service Director for Central Arkansas
04/06/2016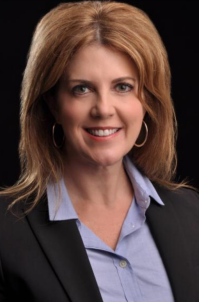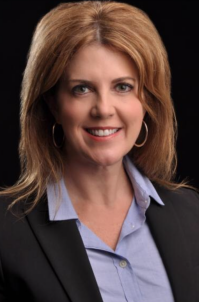 LITTLE ROCK, Ark. – Arkansas native and 18-year Entergy veteran Melanie Taylor has been hired as the utility's new director of customer service for the utility's central region in Little Rock, Entergy Arkansas, Inc. announced today. In this role, the Pocahontas native will oversee engineering, customer service and distribution operations.
Taylor will begin her new responsibilities on May 1 and will report to Oscar Washington, who previously held the position before being named vice president of customer service for Entergy Arkansas, Inc. in March.
From 2000 to 2013, Taylor served Entergy Arkansas as the northeast regional manager, the customer service center manager and, for five years, managed a multimillion-dollar budget as the utility's distribution operations manager. During her tenure, she was responsible for the safety of more than 100 employees and contractors, and provided oversight to several departments, including contractor compliance, field metering, mobile data dispatch and the utility's 24-7 Distribution Operations Center. Most recently, Taylor managed corporate communications for sister utility Entergy Texas, Inc.
"Melanie returns to Entergy Arkansas with a utility trifecta of managing expertise: corporate communications, customer service and distribution operations," said Oscar Washington, vice president of customer service for Entergy Arkansas, Inc. "I've known Melanie her entire career with Entergy and know there's nobody more suited for this key leadership role."
Taylor began her career with Entergy Arkansas in 1997 when she managed the statewide community grant program and budget. She also worked to improve Arkansas communities through volunteerism and advocacy, with board positions on the Saline County Economic Development Corporation, the White County Domestic Violence Prevention, Inc. and the ASU Beebe Community Foundation.
"I am excited about coming home and for the opportunity to work with a very strong and engaged team of employees to serve our customers in an area of the state that I love," said Taylor.
Taylor earned a Bachelor of Arts degree in liberal arts and an MBA from the University of Arkansas at Little Rock. A Class XIV Leadership Greater Little Rock alumna, Taylor was also one of Arkansas Business Magazine's 40 under 40 in 2002.
Entergy Arkansas provides electricity to approximately 705,000 customers in 63 counties. Entergy Arkansas is a subsidiary of Entergy Corporation, an integrated energy company engaged primarily in electric power production and retail distribution operations. Entergy owns and operates power plants with approximately 30,000 megawatts of electric generating capacity, including nearly 10,000 megawatts of nuclear power. Entergy delivers electricity to 2.8 million utility customers in Arkansas, Louisiana, Mississippi and Texas. Entergy has annual revenues of approximately $11.5 billion and more than 13,000 employees.
-30-
entergyarkansas.com
@entergyark
Facebook.com/EntergyARK
---