News Center > Entergy Arkansas Offering Solar Tariff
For Immediate Release
Entergy Arkansas Offering Solar Tariff
06/11/2019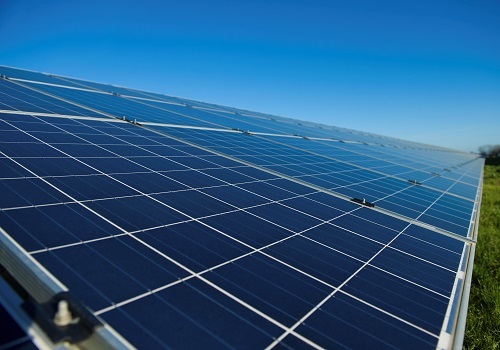 LITTLE ROCK, Ark. – Entergy Arkansas continues to find new ways to address climate issues and to partner with customers to meet their energy and sustainability goals. The latest offering: a solar tariff to allow customers to subscribe to blocks of the Stuttgart Solar generating facility, and in the coming years, future solar generating resources as well.   Entergy Arkansas purchases 81 MW of solar energy from Stuttgart Solar and will purchase another 100 MW of solar energy from Chicot Solar project at Lake Village when the plant comes online in 2020. Under the solar tariff, Entergy Arkansas will make up to half of the output from Stuttgart Solar and future solar generating facilities available for its customers to purchase in blocks.
"As the state's largest solar provider, we want to make all of the benefits of utility scale solar power available to our customers who have particular energy and sustainability goals," said Kurt Castleberry, director of resource planning for Entergy Arkansas. "We know there are business and industrial customers who have renewable energy requirements or goals. This is a cost-effective way for them to meet those without the need for upfront capital investment. Some residential customers would like to offset their carbon footprint, as well, but do not have the land space for solar panels or the desire to maintain solar equipment."
Subscriptions to the tariff are on a first-come, first-served basis. Customers must enter into a one-year agreement. Residential customers can subscribe in 1 kW blocks, with a maximum of 5 kW of capacity per customer. The subscription increments for small general service customers will be 5 kW blocks and for large general service customers will be 100 kW blocks.
"This is just the beginning of possible options for customers," said Laura Landreaux, president and CEO of Entergy Arkansas. "The Chicot Solar facility will come online later this year. The Searcy Solar facility will come online in two years, pending commission approval. We have more renewable projects under consideration. All of this means that we will have more options for customers and can be more flexible as an energy partner. We're looking forward to all that is coming."
In exchange for participation, customers get certification that the Renewable Energy Credits, often called RECs, that are associated with the amount of energy that a customer subscribes to will be retired on the customer's behalf and the proportionate share of all capacity and energy market revenue associated with the renewable resource.
For example: The Stuttgart Solar Facility has the capability of producing 81 MW of electricity. But there are cloudy days and other limiting factors to its actual output. If a customer subscribed to what amounted to 5 percent of the facility, then that customer would receive certification that RECs were retired for five percent of the actual production from the facility.  Additionally, the customers will receive the MISO market revenues for that proportionate share, which will net against the cost of the blocks that the customers purchase.
Net metering customers are not eligible to participate in this tariff. To subscribe to the tariff, customers should contact the Entergy Business Center at 1-800-766-1648 or visit the website https://entergyarkansas.com/solaroption. Customers who participate in the solar tariff will receive a bill as usual, with all applicable charges based on their usage. There will be a separate line item on the bill for the solar energy option. The monthly solar credit or charge is dependent on the calculations from the monthly market price changes through MISO.
"Our customers have new and expanding expectations of what they want from their utility," said Castleberry. "We are modernizing our grid along with the services we offer so we can meet those expectations."
Entergy Arkansas provides electricity to approximately 700,000 customers in 63 counties. Entergy Corporation (NYSE: ETR) is an integrated energy company engaged primarily in electric power production and retail distribution operations. Entergy owns and operates power plants with approximately 30,000 megawatts of electric generating capacity, including nearly 9,000 megawatts of nuclear power. Entergy delivers electricity to 2.9 million utility customers in Arkansas, Louisiana, Mississippi and Texas. Entergy has annual revenues of $11 billion and nearly 13,700 employees.
-30-
---