News Center > Entergy Arkansas Restores 112,000 Customers' Power; 26,000 to Go
For Immediate Release
Entergy Arkansas Restores 112,000 Customers' Power; 26,000 to Go
07/15/2016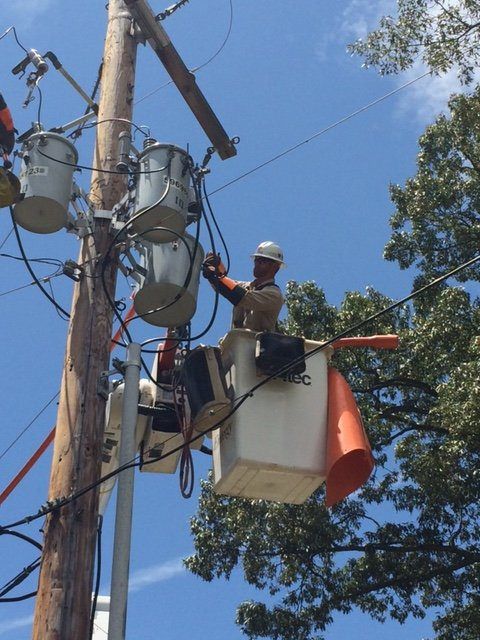 Workers from 14 other states on the job across Arkansas
LITTLE ROCK – Entergy Arkansas line crews, contractors and tree trimmers have restored power to 112,000 of the 138,000 customers who were left in the dark after severe storm hit the state Thursday night. Almost 2,000 workers from 14 other states have converged on Arkansas to repair storm damage and will work 16-hour days until the job is complete. These include linemen, vegetation workers and support personnel. The crews began arriving throughout the day Friday.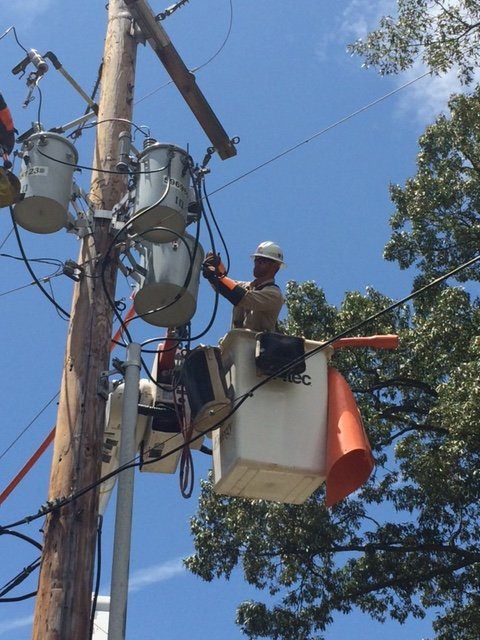 Two days of scouting revealed that electrical equipment in more than 1,182 locations across the Entergy Arkansas service territory sustained damage. This includes 107 broken poles.
For customers who are able to accept power safely, we expect the majority to be restored by Sunday night. Many will see power restored sooner as repairs are made. A few customers in portions of Arkadelphia, Pulaski County and Hot Springs, which were the hardest-hit areas, may carry over to Monday.
"We understand that to be without power in the middle of an Arkansas summer totally disrupts people's lives. We're doing everything we can to repair the extensive damage this storm caused as quickly as is safely possible," said Oscar Washington, vice president of customer service for Entergy Arkansas, Inc.
Entergy follows a restoration plan that concentrates on first getting service restored to essential customers like hospitals, police and water facilities. Then, Entergy crews turn their attention to making repairs to electrical facilities that will return service to the largest number of customers in the shortest period of time, then the next-largest number, then individual service lines until everyone's power is restored.
Safety of both the public and employees is priority No. 1. Customers are warned to stay away from downed power lines. To report a downed power line or a power outage, call 1-800-9OUTAGE. Please use the automated answering technology.
Cooling centers are available for customers to get relief from hot temperatures during outages if needed are being opened the following areas: 
Little Rock
Dunbar Community Center
1001 W. 16th Street
Sunday, July 17: Noon to 7 p.m.
Southwest Community Center
6401 Baseline Road # A.
Sunday, July 17: Noon to 7 p.m.
Entergy Arkansas is a subsidiary of Entergy Corporation, an integrated energy company engaged primarily in electric power production and retail distribution operations. Entergy owns and operates power plants with approximately 30,000 megawatts of electric generating capacity, including nearly 10,000 megawatts of nuclear power. Entergy delivers electricity to 2.8 million utility customers in Arkansas, Louisiana, Mississippi and Texas. Entergy has annual revenues of approximately $11.5 billion and more than 13,000 employees.
-30-
entergyarkansas.com
@entergyark
Facebook.com/EntergyARK
---