News Center > Entergy Charitable Foundation Awards $48,000 to Arkansas Organizations
For Immediate Release
Entergy Charitable Foundation Awards $48,000 to Arkansas Organizations
07/06/2015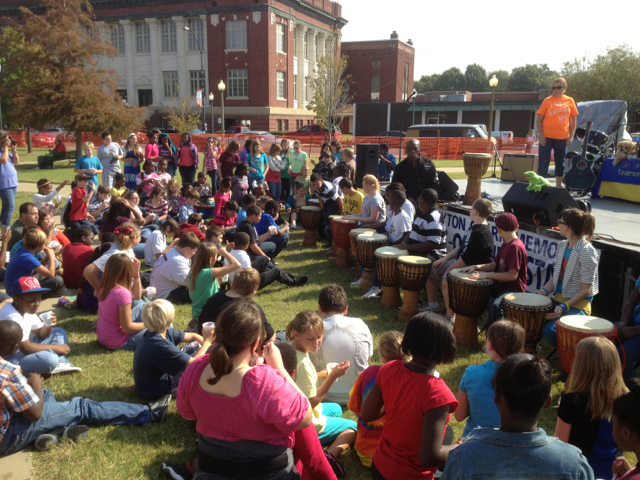 New Grant Applications Accepted Until August 1
LITTLE ROCK, Ark. – The Entergy Charitable Foundation recently awarded Arkansas organizations more than $48,000 in grants to help create and sustain thriving communities. The foundation awarded $930,000 in grants to nonprofits located in states where Entergy has operations to boost education, expand environmental programs, promote cultural activities and help create poverty solutions. Arkansas nonprofits are urged to review grant guidelines and submit applications by August 1 for this year's second cycle of ECF grants available at "Our Community" at entergy.com.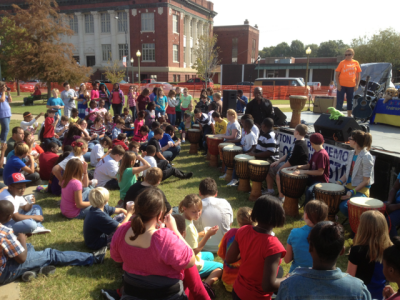 Current Arkansas award winners are:
Friendship Community Care, Inc. awarded $26,296 for launching the "Link It Up!" after-school care program for families in the Russellville area who have children with special needs. The non-profit pilot program will offer equipment and supplies necessary for safe activities and tutoring and is expected to be available state-wide in the near future.
The Little Rock Downtown Partnership awarded $5,000 for the "Louisiana Purchase Survey Bicentennial Monument." Arkansas residents have worked for a decade to research, develop and plan a sculptural display to celebrate the state's role in the Louisiana Purchase. The project, expected to begin construction this year at the intersection of W. Markham and Main streets in Little Rock, will consist of a 20-foot glass, stainless steel and bronze monument designed by Arkansas artist Michael Warrick.
Thea Foundation in North Little Rock awarded $5,000 for its "Thea Scholarship Endowment Campaign for High School Seniors." Each year the foundation holds a scholarship competition open to graduating seniors who attend public, private, charter and home schools as well as students who have completed their GED. Students from all corners of the state compete for 30 scholarships in six areas: creative writing, visual arts, fashion design, performing arts, slam poetry and film.
Food Bank of North Central Arkansas' Norfolk Community Care Program awarded $5,000 for "2015 No Kid Hungry Campaign." This hunger relief program will allow a team to partner with nine counties served to implement or expand programs in life skills, job skills, after-school care and summer meals. Classes will be offered to provide families with education about healthy meals that will give children nutrition needed to excel in school. The campaign also will partner with communities and schools to implement or expand breakfast, lunch, after-school and summer feeding programs.
The Museum of Discovery in Little Rock awarded $3,000 for "Discovering Excellence in Arkansas." This program will allow 100 sixth graders nominated by teachers to work on hands-on activities at the River Market museum. Seven Arkansas companies will participate to help emphasize strong science, technology, engineering and math (STEM). The museum's "Tinkerfest 2015" program was awarded $2,500. This program engages families in more than 40 hands-on activities in and outside the museum. Tinkering is about playing with materials and figuring out how something is assembled. Children will see themselves as learners with good ideas who use thinking and problem solving to turn ideas into reality.
Ronald McDonald House Charities of Arkansas awarded $1,500 for "Pop Tab Pandemonium." This nonprofit provides a home away from home for families of children being treated at area hospitals. The charity raises funds through its soda tab recycling program that culminates with a competitive event for churches, schools and civic organizations where trophies are awarded to groups whose pop tabs weigh the most.
"Education is the heart of our vibrant communities," said Tom Kennedy, vice president of public affairs for Entergy Arkansas, Inc. "These award-winning organizations support a broad range of community programs and we are proud to invest in their work -- igniting young minds in the study of science and technology to the character-building role the arts play in young peoples' lives to after-school enrichment programs for special needs children and families in need," Kennedy said.
Entergy Charitable Foundation grants are offered annually by the foundation through two award cycles, targeting community investments that contribute to a more vibrant and healthy community. In 2014, Entergy shareholders awarded more than $15 million to local nonprofits, including $2.6 million from the Entergy Charitable Foundation. Learn more in our 2014 integrated report.
Entergy Corporation is an integrated energy company engaged primarily in electric power production and retail distribution operations. Entergy owns and operates power plants with approximately 30,000 megawatts of electric generating capacity, including nearly 10,000 megawatts of nuclear power, making it one of the nation's leading nuclear generators. Entergy delivers electricity to 2.8 million utility customers in Arkansas, Louisiana, Mississippi and Texas. Entergy has annual revenues of more than $12 billion and approximately 13,000 employees.
-30-
entergy.com
@entergy
facebook.com/entergy
---