News Center > Entergy Continues Preparing for Tropical Storm Nate
For Immediate Release
Entergy Continues Preparing for Tropical Storm Nate
10/05/2017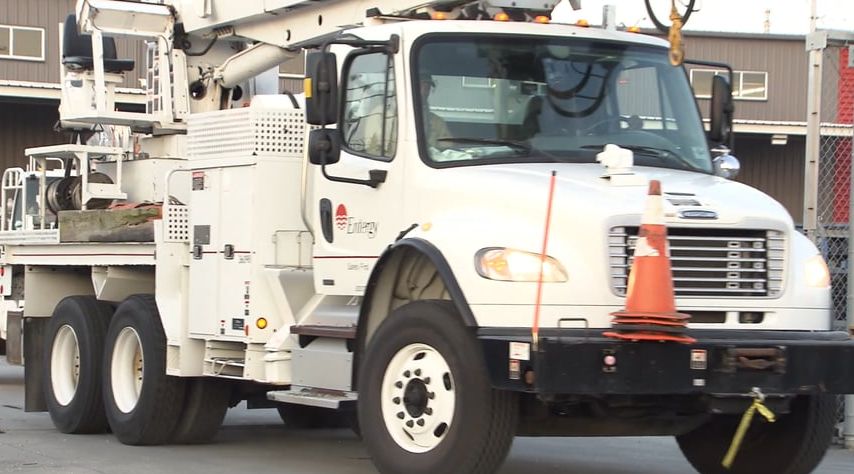 Customers urged to have a plan in place  
NEW ORLEANS – Entergy's Louisiana utilities are prepared for the likelihood of heavy rain and hurricane-force winds as Tropical Storm Nate accelerates on a projected path toward southeast Louisiana.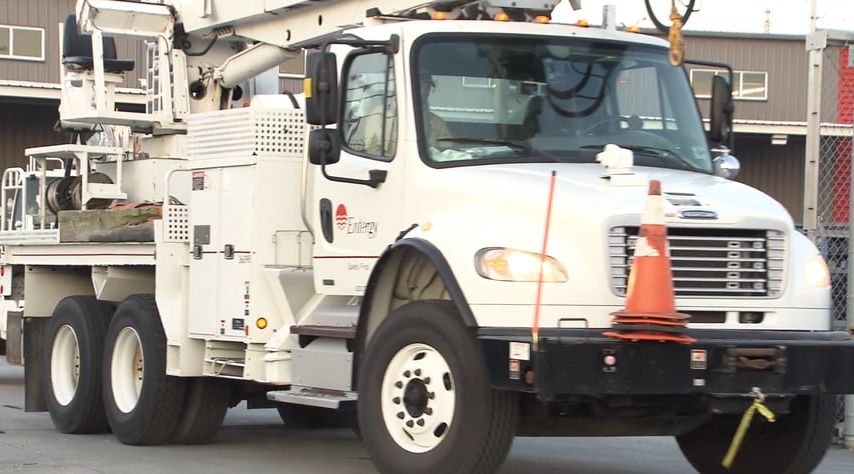 Forecasters predict Nate will intensify as it moves north-northwest into the Gulf of Mexico, making landfall over southeast Louisiana Saturday night as a hurricane. Areas just south of New Orleans could see tropical storm force winds by early Saturday afternoon.
"Facing severe weather can be extremely challenging, and we're committed to minimizing the effects of a bad storm," said Dennis Dawsey, Entergy's vice president of customer service in Louisiana. "Preparation is vital for us and for our customers. Have a storm plan in place so you and your family are storm ready. Above all, stay safe."
Strong winds and heavy rain could lead to power outages in southern Louisiana. Depending on the severity of the storm and damage to the electrical system, it may take up to seven days following landfall before power is restored to 90 percent of customers. Weather forecasts and computer models based on knowledge from past storms are used to predict the estimated number of customers without power and the number of days needed to restore power. Once the storm passes, Entergy will be able to fully assess the damage and will have more information to share.
Power is restored faster in areas with less damage; some of the hardest-hit areas may take longer. Entergy has nearly 1,800 restoration workers engaged, with line crews and contractors on alert and ready to safely restore service to customers as quickly as possible.  
Customers should visit the Entergy Storm Center website for planning tools that can help guide them in making decisions. Operation: Storm Ready is a free downloadable guide that helps customers plan and prepare for weather emergencies.
Stay Prepared and Informed
Just as important to the companies as restoring power is the ability to keep customers informed. Entergy does this in a number of ways:
Social media plays an important role in keeping customers informed, and Entergy places a high priority on keeping social media sites updated throughout a major event. Follow Entergy Louisiana on Twitter at @EntergyLA and on Facebook at facebook.com/EntergyLA and Entergy New Orleans at @EntergyNOLA and on Facebook at facebook.com/EntergyNOLA.
Entergy Louisiana, LLC provides electric service to more than 1 million customers and natural gas service to more than 93,000 customers in the greater Baton Rouge area. It has operations in southern, central and northeastern Louisiana.
Entergy New Orleans, Inc. is an electric and gas utility that serves Orleans Parish. The company provides electricity to more than 198,000 customers and natural gas to more than 106,000 customers.
Both Entergy New Orleans and Entergy Louisiana are subsidiaries of Entergy Corporation.
Entergy Corporation (NYSE: ETR) is an integrated energy company engaged primarily in electric power production and retail distribution operations. Entergy owns and operates power plants with approximately 30,000 megawatts of electric generating capacity, including nearly 9,000 megawatts of nuclear power. Entergy delivers electricity to 2.9 million utility customers in Arkansas, Louisiana, Mississippi and Texas. Entergy has annual revenues of approximately $10.8 billion and nearly 13,000 employees.
-30-
entergyneworleans.com
entergylouisiana.com
 Facebook.com/EntergyNOLA
Facebook.com/EntergyLA 
Entergy Storm Center: entergystormcenter.com
Entergy App: entergy.com/app
---