News Center > Entergy Gets Storm Ready for 2016 Atlantic Hurricane Season
For Immediate Release
Entergy Gets Storm Ready for 2016 Atlantic Hurricane Season
05/31/2016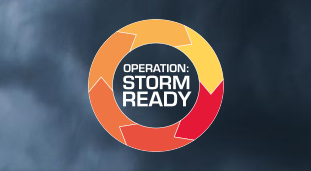 Preparation help, communications tips available
JACKSON, Mississippi – Weather forecasts released this spring differ in their predictions for the 2016 tropical storm season. But whether there are no storms, two storms or 10, Entergy Mississippi, Inc. stands ready to restore power to customers if one strikes in its service area.
Additionally, Entergy offers a variety of resources to help customers make emergency plans for the season, along with the tools needed to stay informed about outages and restoration activities when a storm occurs.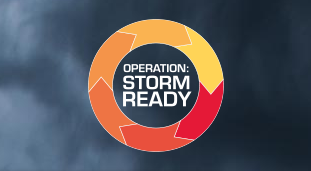 "Those of us who live in Gulf Coast states know that the chance of living through a hurricane strike in any given year is very real," said Robbin Jeter, Entergy Mississippi vice president of customer service. "The areas we serve are prone to some of the most severe weather in the United States, from tornadoes to ice storms to hurricanes. That's why we have a plan of continuous preparation, training and action that we call 'Operation: Storm Ready'."
Being storm ready means monitoring weather threats 24/7, 365 days a year. When a weather threat is confirmed, past experience, weather forecasts and computer modeling help Entergy form early predictions regarding the number of power outages a storm could cause and how long restoration might take.
Those predictions include Entergy's proven ability to bring in and sustain thousands of restoration workers from around the country--all of which is done with the safety of both workers and customers at the forefront of plans and actions.
Assessing damage, deploying personnel to the right place with the right materials and restoring power are among the processes Entergy continually plans and improves, thanks to its year-round preparation and training.
As important as the actual restoration, however, is the company's ability to keep customers informed.
"We have an app available for either iPhone or Android products at entergy.com/app/," Jeter said. "You can use this to report outages or check on the status of power on the street at your home or business."
Jeter also cited Entergy's View Outages site that includes maps of the service area, showing where outages are located and information about restoration progress.
"One of our more popular communications tools is our ability to send text messages about storm and restoration efforts," he said. "You can sign up by texting REG to 368374."
The crown jewel of Entergy's tools for customers may well be the Entergy Storm Center. The website is a one-stop shop for storm safety, preparation and restoration information.
Restoration information is updated and posted throughout the day.
Links are provided to View Outages and other key information locations.
A link is also provided to Operation: Storm Ready, a guide for customers to help them plan and prepare for weather emergencies.
Social media also plays an important role in keeping customers informed, with Entergy Mississippi placing a high priority on keeping its social media sites updated throughout an event. Follow Entergy Mississippi at these addresses: Twitter: @EntergyMS and facebook.com/EntergyMS.
Entergy Mississippi, Inc. provides electricity to approximately 445,000 customers in 45 counties. It is a subsidiary of Entergy Corporation. Entergy Corporation is an integrated energy company engaged primarily in electric power production and retail distribution operations. Entergy owns and operates power plants with approximately 30,000 megawatts of electric generating capacity, including nearly 10,000 megawatts of nuclear power. Entergy delivers electricity to 2.8 million utility customers in Arkansas, Louisiana, Mississippi and Texas. Entergy has annual revenues of more than $11.5 billion and more than 13,000 employees.
-30-
entergy-mississippi.com
Twitter: @EntergyMS
facebook.com/EntergyMS
---