News Center > Entergy Louisiana Prepared for Winter Weather
For Immediate Release
Entergy Louisiana Prepared for Winter Weather
12/15/2021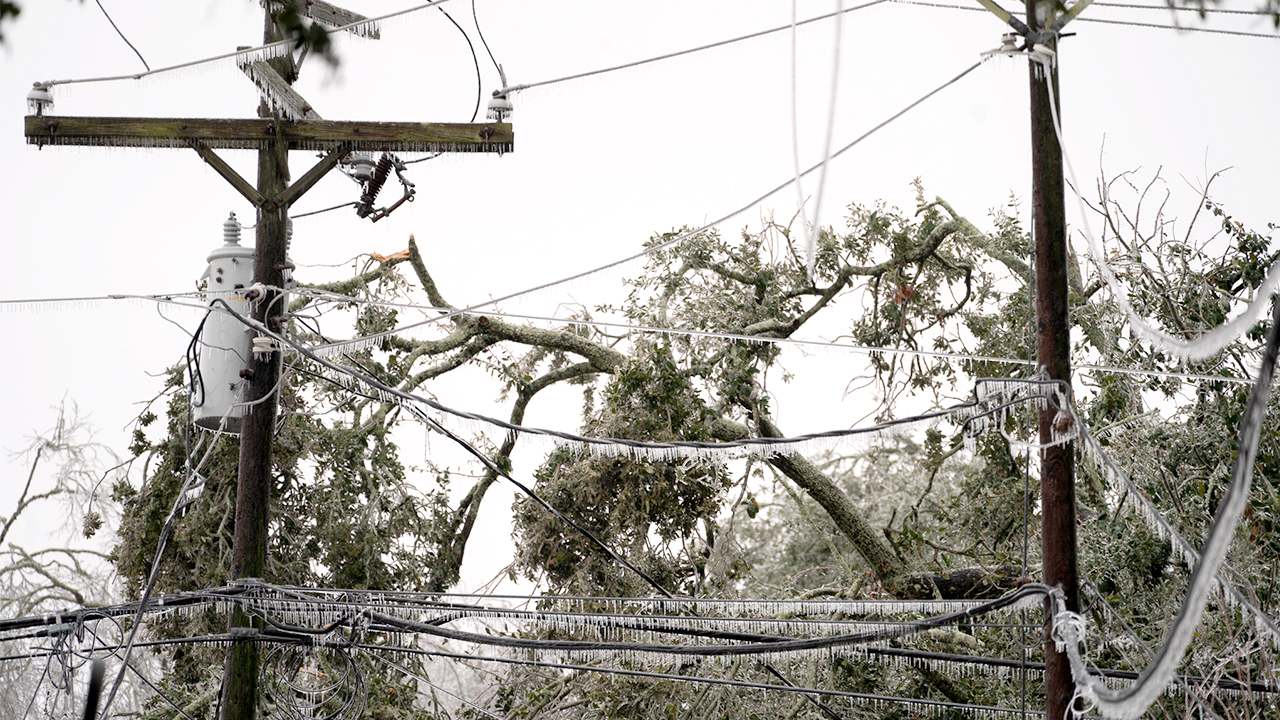 As Entergy Louisiana ushers out another active hurricane season, the company remains ready for Mother Nature's next threat: winter weather.
February's historic cold and ice brought with it some of the coldest temperatures to our region in more than 30 years and in some instances, lowest temperatures exceeded previous lows dating back to 1903.
Following the freeze, we conducted a significant review of our preparedness and protections against extreme conditions, developed a comprehensive plan to better protect our power plants from cold, and made substantial progress in our work on improving those protections. The company also worked with a third party to develop plant-specific and business unit procedures to implement the latest North American Electric Reliability Corporation winter readiness standard that will be used starting this winter season.
Here is what Entergy Louisiana power generating plants have been diligently working on to prepare for winter weather:
Winter weather preparations at our power plants, including employee training, began and was concluded earlier than ever before.
Our power plants were insulated using improved methods and materials to protect them from lower temperatures. This included critical infrastructure and all pipes that could hold standing water.
Devices used to deflect wind were permanently erected to protect pumps and other necessary equipment.
More monitoring equipment, including wireless devices, are being utilized to monitor temperatures to equipment.
Our transmission teams have also taken steps to prevent winter weather from taking its toll on the system, including:
All critical lines have been inspected.
Substations continue to undergo detailed monthly inspections.
Winter readiness drills and training, including lessons-learned from past winter storms and other sever weather events, are ongoing.
Testing of low-frequency units, like start-up generators and freeze protection circuits.
Distribution teams are also maintaining the grid to ensure its reliability ahead of winter impacts, like:
Vegetation crews continue to perform pre-storm patrols of circuits to mitigate damage and threats from near our lines.
The use of satellite imagery to predict where more thorough trimming is needed.
Aerial line patrols have been completed.
Storm Ready, Year-round
Monitoring severe weather threats is a full-time job, 24/7, 365 days a year. When one arises, we use forecasts and computer models based on experience with previous storms to predict an estimated number and duration of outages that could possibly occur. Based on those estimates, the company calls on restoration workers from around the country to safely get the power back on as safely and quickly as possible for customers. Entergy continuously plans and improves the process of assessing damage, positioning personnel in the right place with the required materials to restore power as safely and quickly as possible.
Customers Should Prepare Now
Even if you live where extremely cold temperatures are rare, it's still important to be prepared for freezing weather. Have a kit of basic emergency supplies and a family emergency plan ready as the winter season begins. Act now to begin winterizing your home or business.
During severe winter weather, power lines may be downed from falling branches or other hazards. There is no way for you to know if the line is energized or not. If you see downed or low-hanging lines, stay away and call to report them.
Staying informed before, during and after severe weather strikes is just as important as making personal storm plans. Here's how you can stay up to date on our preparations and restoration efforts:
###
---