News Center > Entergy Mississippi Crews Work to Restore Outages from Winter Storm
For Immediate Release
Entergy Mississippi Crews Work to Restore Outages from Winter Storm
02/16/2015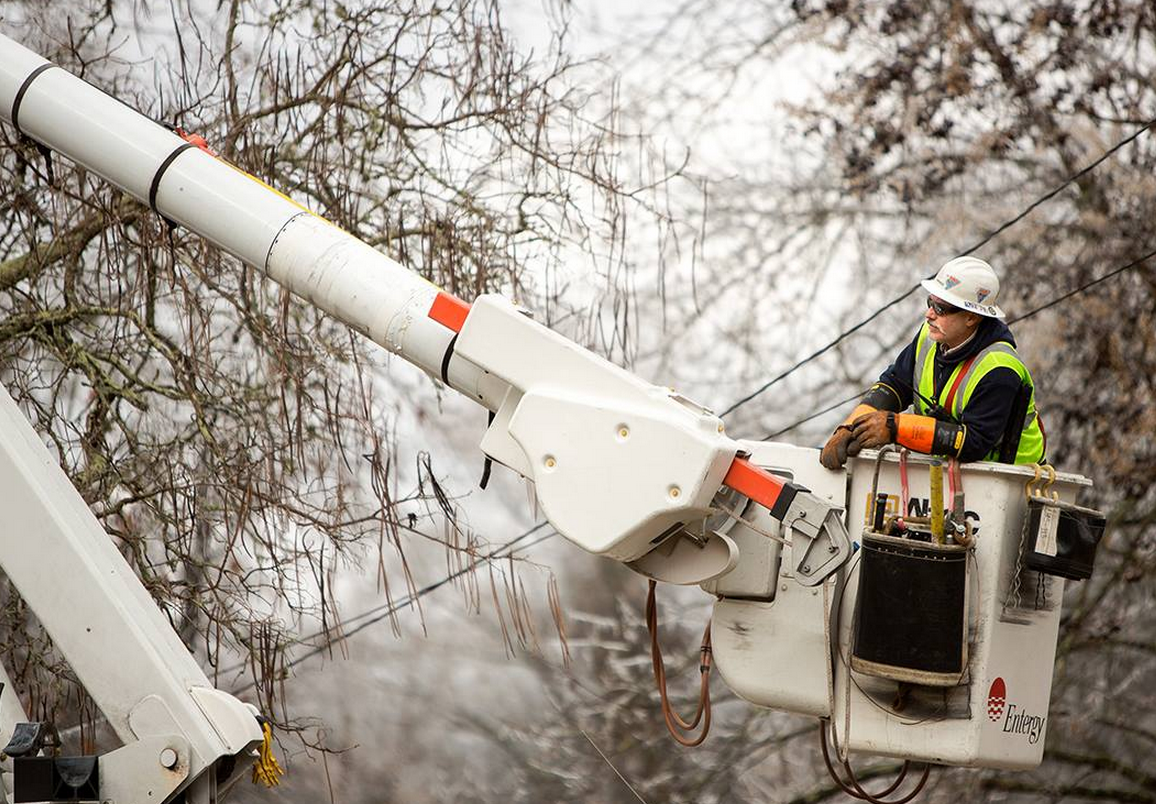 Thousands lose power, but ice accumulation not as heavy or widespread as expected
JACKSON, Miss. -- Entergy Mississippi, Inc. crews, along with contract crews called in to assist, are working to restore power to customers without in north Mississippi, even as new outages occur due to the winter storm affecting the area.
"Ice accumulation hasn't been as widespread as projected, and is mostly affecting Senatobia where we have about 2,800 customers out," said Robbin Jeter, Entergy Mississippi vice president of customer service. "However, Cleveland, Indianola and Greenville remain an area of concern because temperatures remain near freezing there and precipitation continues to fall, so we're monitoring the Delta very closely."
"Because outages continue to occur, we can't estimate when we'll have everyone full restored, but we do have a lot of resources in that area and are redeploying additional crews there so we can get customers back on as quickly as we can safely do so," he added.
Where to get info
Customers are encouraged to download Entergy's mobile app at entergyapp.com  to access outage maps and information. In addition, storm-preparedness tips and online services are available to customers through "Entergy Storm Center," "myAccount" and "View Outages." Through myAccount, customers can sign up to    send and receive text information about power outages at their homes and businesses through       their cellphones. Registration is easy.
 Entergy Mississippi, Inc. provides electricity to approximately 441,000 customers in 45 counties. It is a subsidiary of Entergy Corporation. Entergy Corporation is an integrated energy company engaged primarily in electric power production and retail distribution operations. Entergy owns and operates power plants with approximately 30,000 megawatts of electric generating capacity, including nearly 10,000 megawatts of nuclear power, making it one of the nation's leading nuclear generators. Entergy delivers electricity to 2.8 million utility customers in Arkansas, Louisiana, Mississippi and Texas. Entergy has annual revenues of more than $12 billion and approximately 13,000 employees.
-30-
Twitter: @EntergyMS
---