News Release > Entergy Mississippi Invests $31 Million to Increase Reliability in Hinds County
For Immediate Release
Entergy Mississippi Invests $31 Million to Increase Reliability in Hinds County
06/01/2020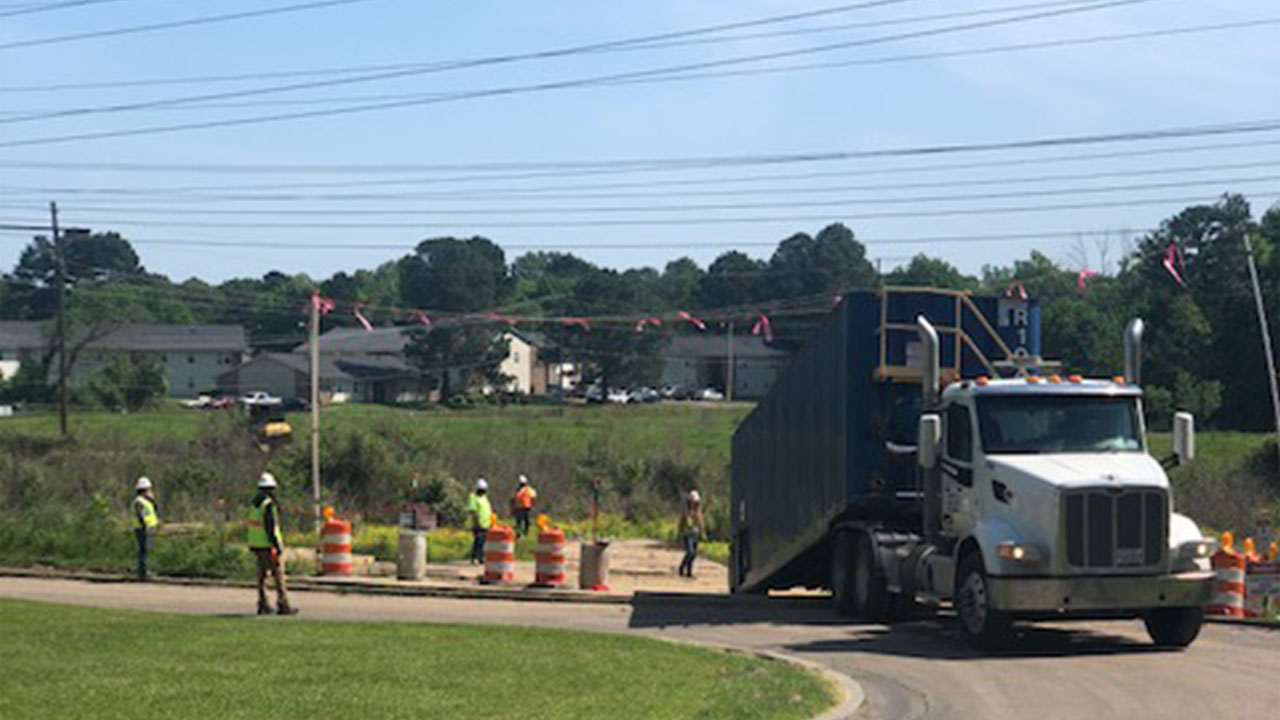 Entergy Mississippi's $31-million reliability project is underway to upgrade Hinds County customers to a technologically-advanced system with increased capacity and reliability.
The project includes building a new substation on the corner of Mill Street and Lorenz Boulevard and rebuilding the existing 115 kV line from the existing Rex Brown substation to the new substation, which will be called Mill Street Substation. The new infrastructure will allow Entergy Mississippi to support growth and provide reliable service at reasonable prices.
Beginning in early June and running through the start of August, customers along Watkins Drive and Bailey Avenue can expect to see large equipment. As a result, residents and commuters may experience temporary lane closures for crews to work safely. Construction for this project, which began in January 2020 and will wrap up in November 2020, includes replacing wooden transmission poles along the route with steel poles and rebuilding the existing line.
Entergy Mississippi, LLC provides electricity to approximately 450,000 customers in 45 counties. Entergy Corporation (NYSE: ETR) is an integrated energy company engaged primarily in electric power production and retail distribution operations. Entergy owns and operates power plants with approximately 30,000 megawatts of electric generating capacity, including 8,000 megawatts of nuclear power. Entergy delivers electricity to 2.9 million utility customers in Arkansas, Louisiana, Mississippi and Texas. Entergy has annual revenues of $11 billion and approximately 13,600 employees.
-30-
---